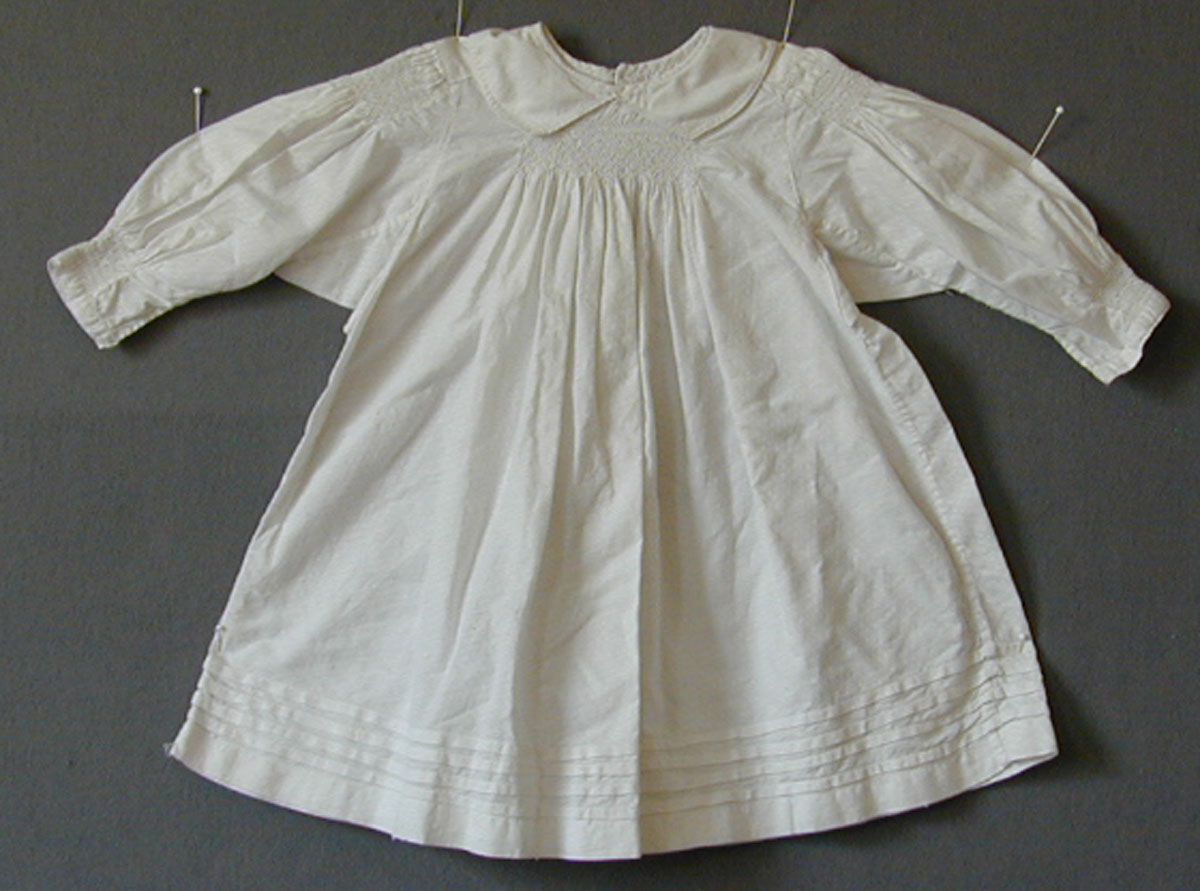 Dimity Smock
first quarter 20th c
Delightful. Someone was inspired by an agricultural labourers smock to make a copy for their child.
Cataloguing
of a dimity cotton woven with minute diamonds containing four stitches, the rounded collar above a front and back panel of smocking, the sleeves with similar smocking to the shoulders and cuffs, mother of pearl buttons, the hem with with four rows of pintucks, back openiong with two buttons, 20 in or 50 cm long
Condition
Very good.
Price: £150 | $240 | €180