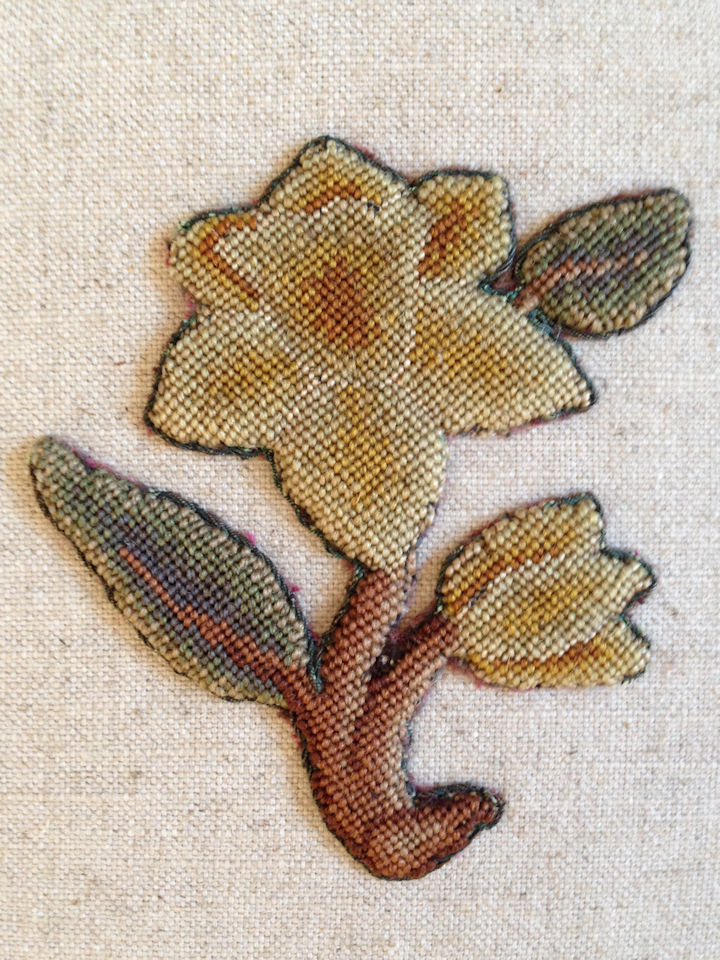 Charles II
1660
This charming mortif would have been one of many sewn to a bed hanging.
Cataloguing
A jonquil (small daffodil) in shades of yellow, on a curving stem, the base cut at an angle, mainly in wool but with ivory silk highlights,
4 in/ 10 cm
Now hand stitched to linen , pulled round acid free board ready for a frame. 5 3/4 x 5 1/4 in; 14 x 13 cm wide.
Condition
Excellent. The colour is good and unfaded.
Comments
See my ARTICLE on Slips.
Price: £175 | $240 | €200