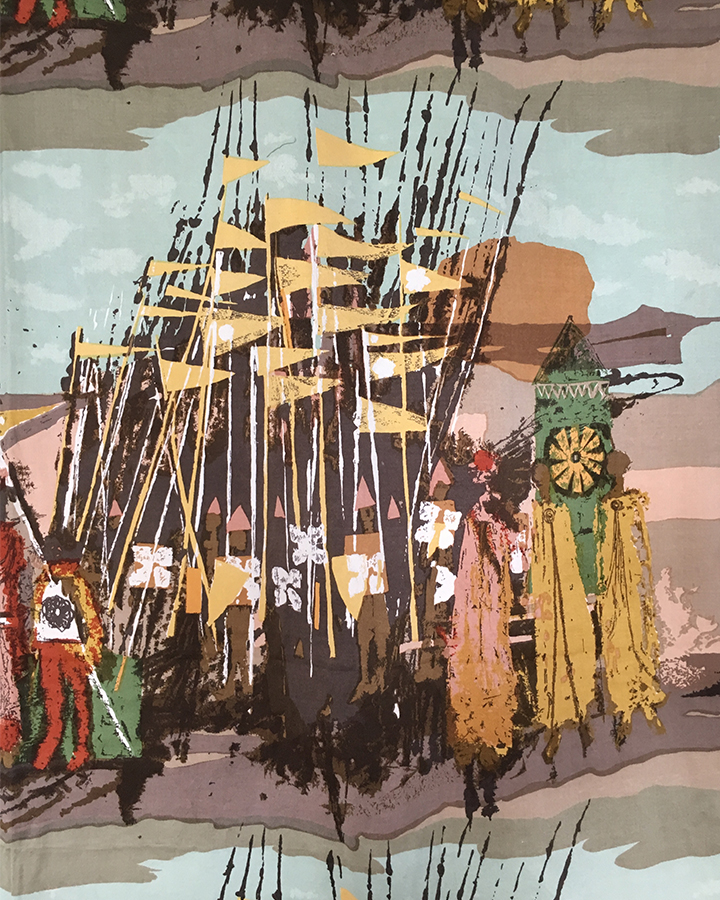 Gillian Richardson
1960s
This stunning length with its four horizontal bands of massing warriors holding pennants is stunning in design and colours. It would look wonderful as a hanging.
Cullingdale Weavers were based at Oxenhope, Nr Keighley, Yorkshire. I have been unable to find out about the company or Gillian Richardson. Love to hear from you if you have any information.
Cataloguing
Minster designed by Gillian Richardson for Cullingdale Wavers Ltd, with four horizontal bands of figures in battle costume, holding pennants, in front of a church, all in shades of ochre, pink, brown, rust, pale and mid green and white.
Length: 7ft 6 in; 2.3 m
Width: 50 in; 1.27 m selvedge to selvedge
Condition
Very good.
Price: £250 | $350 | €280