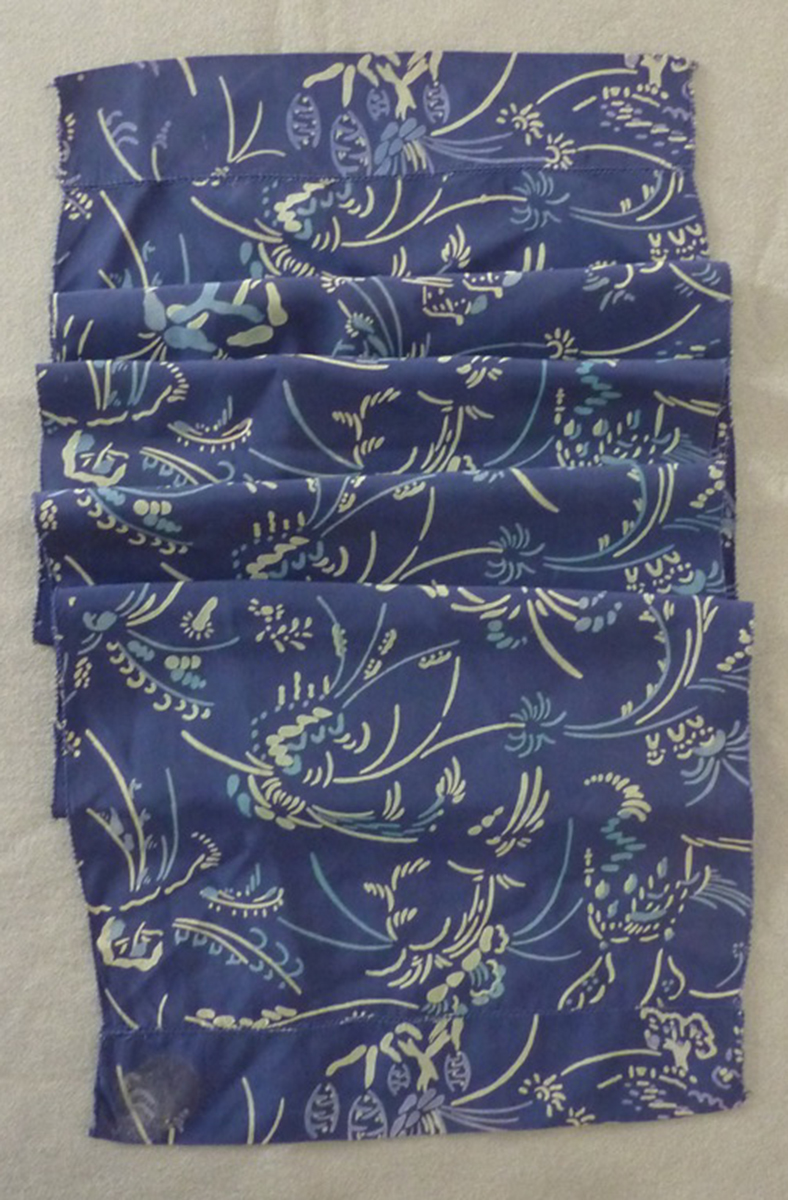 Cryséde Scarf
1920's
Scarves retailed at eight shillings and six pence to fifteen shillings and eight pence.*
Cataloguing
designed by Alec Walker of unknown named design, the dark blue silk crepe ground hand block printed with light and mid blue designs, the ends of double thickness embroidered together, 4ft 6 in x 10 1/2 in or 1.37 x 27 cm
Condition
One small hole to one edge and on the same side but at the other end a little group of small holes. In one corner a sticky label has been applied and has left a circular mark. Photos available.
The dark blue in the first and last photograph is the accurate colour.
Comments
See: Berriman, Hazel Crysede Art Deco Textiles p 128.
For similar scarf in red, coral, ivory on a dark brown ground see Penlee House Museum. Penzance PEZPH : 2004.13 and a handkerchief PEZPH : 1992.1379. Harold Harvey's painting Titbits from 1929 shows Gertrude Harvey on the right wearing a similar scarf. Another of Harvey's paintings shows Zena Symmons with a Crysede Scarf.Cryséde. Berriman, Hazel
See my article on Cryséde.
Price: £600 | $810 | €680
Ref N°: 7141