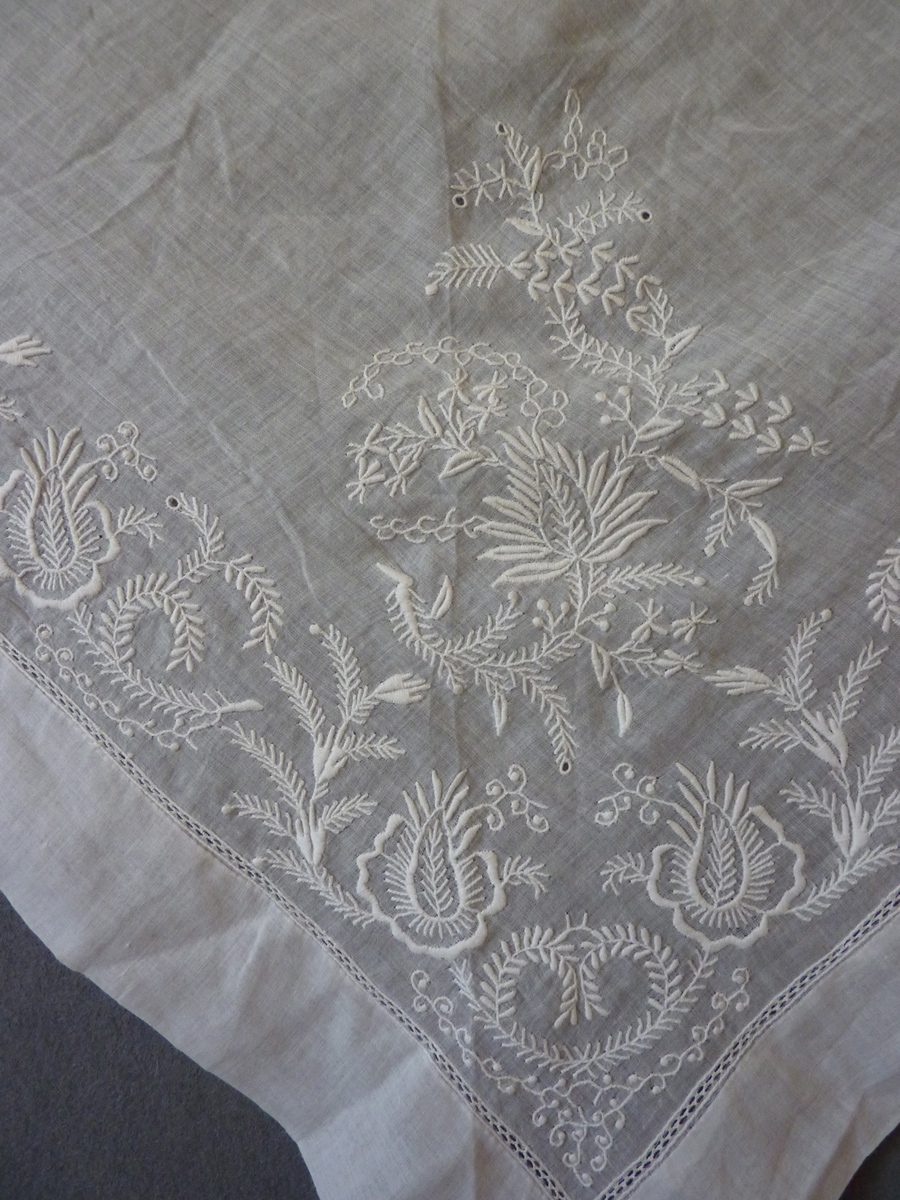 SOLD
Triangular Fichu
Early 19th c
Very nice quality embroidery.
Cataloguing
the two longer sides embroidered with largish stylised flowerheads with slightly raised outlines, curling leaves and small c scrolls, all in white cotton above drawn threadwork, the top with similar but narrower drawnthread work between double cords, all on fine cotton ground, 5ft 2 in or 1.58 m
Condition
Very good. 1 small hole to top right 5mm diameter.