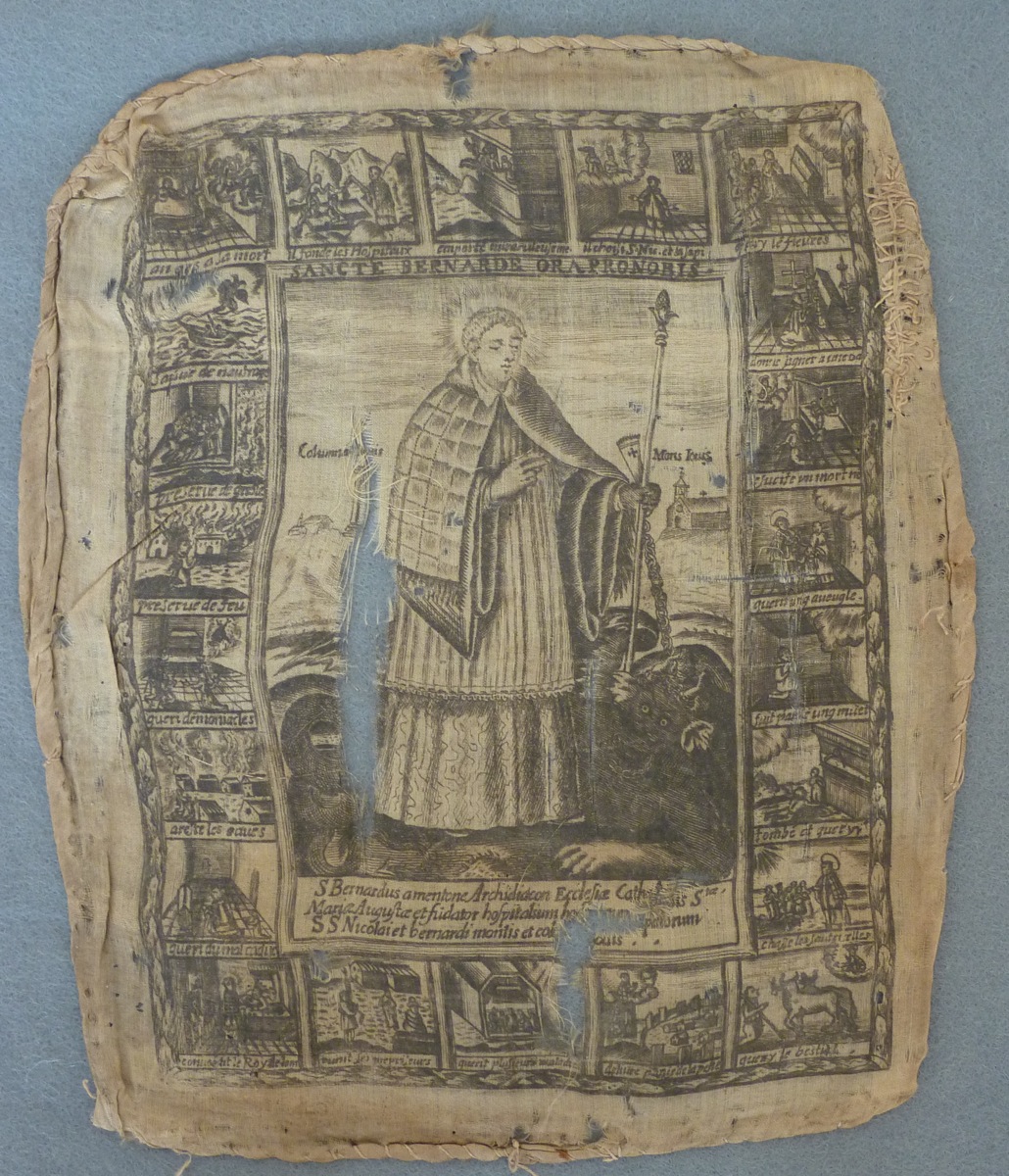 Book Cover
17th c
I wonder if this was for the cover of a book. The printing is early and fine.
Cataloguing
a printed silk panel of the Italian saint, the central standing figure wearing traditional Archbishop's robes, inscribed Sancte Bernarde Orapronobis surrounded by a compartmentalized border containing titled vignettes of his life, approx 9 x 7 1/2 in or 23cm x 19cm
Condition
This is quite frail and needs mounting to preserve it. We can do this. You should be able to see the condition from the photos.
Price: £125 | $170 | €140
Ref N°: 6772