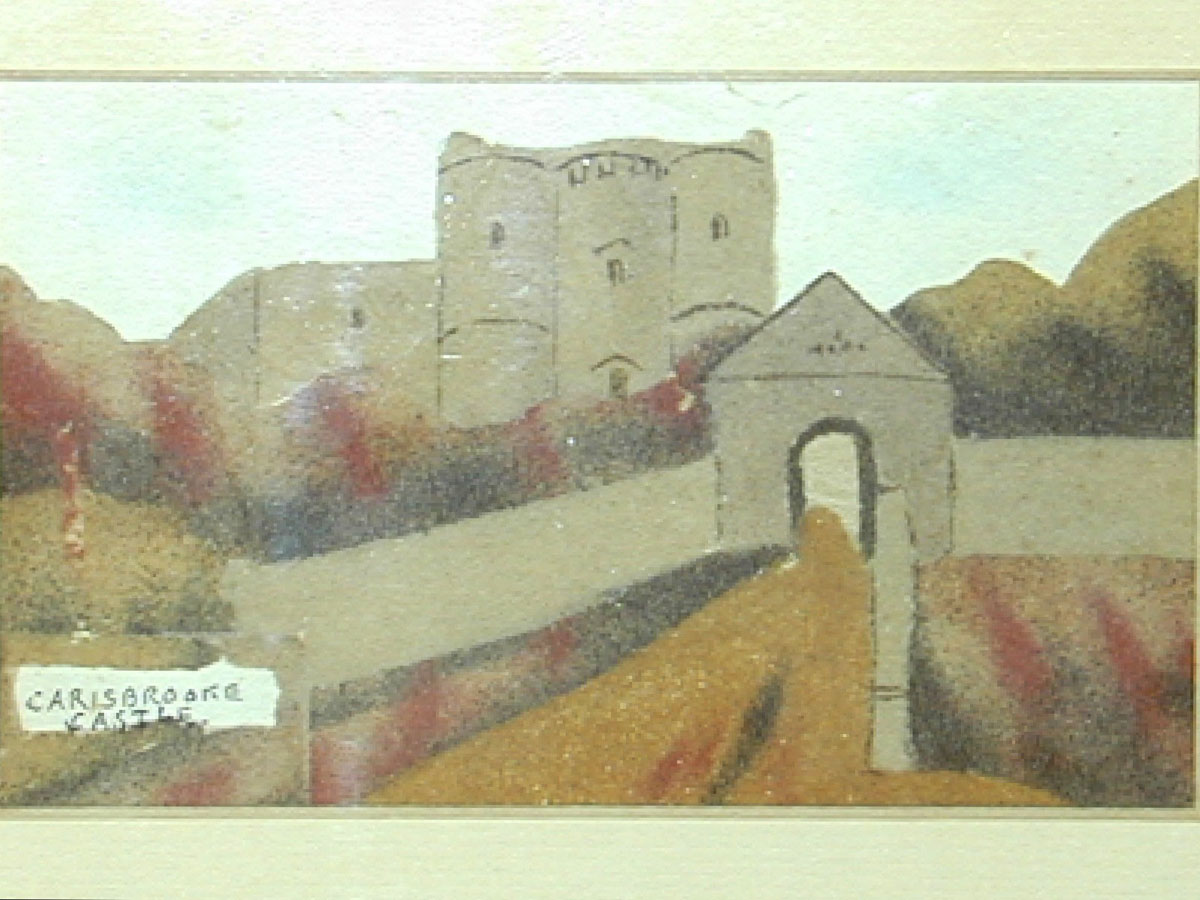 Sand Picture
1840's
Sand pictures were popular in the mid 19th century when the natural highly coloured sands from Alum Bay on the Isle of Wight, were used to create pictures of the island's beauty spots. One of those Victorian crafts it is nice to have to have an example of.
Cataloguing
Carisbrooke Castle written in ink, the gateway and the castle with hills beyond, in shades of ochre, terracotta and natural sand on card hand painted with sky, 3 1/4 x 5 in or 8 x 13 cm, acid free mount and old oak frame, 6 3/4 x 9 in or 17 x 23 cm.
Condition
There is a slight tear to the very top of the picture,but when hung this hardly shows.
Comments
Sand pictures were both professionally and amateur made. I think this was the former.
Price: £38 | $50 | €40