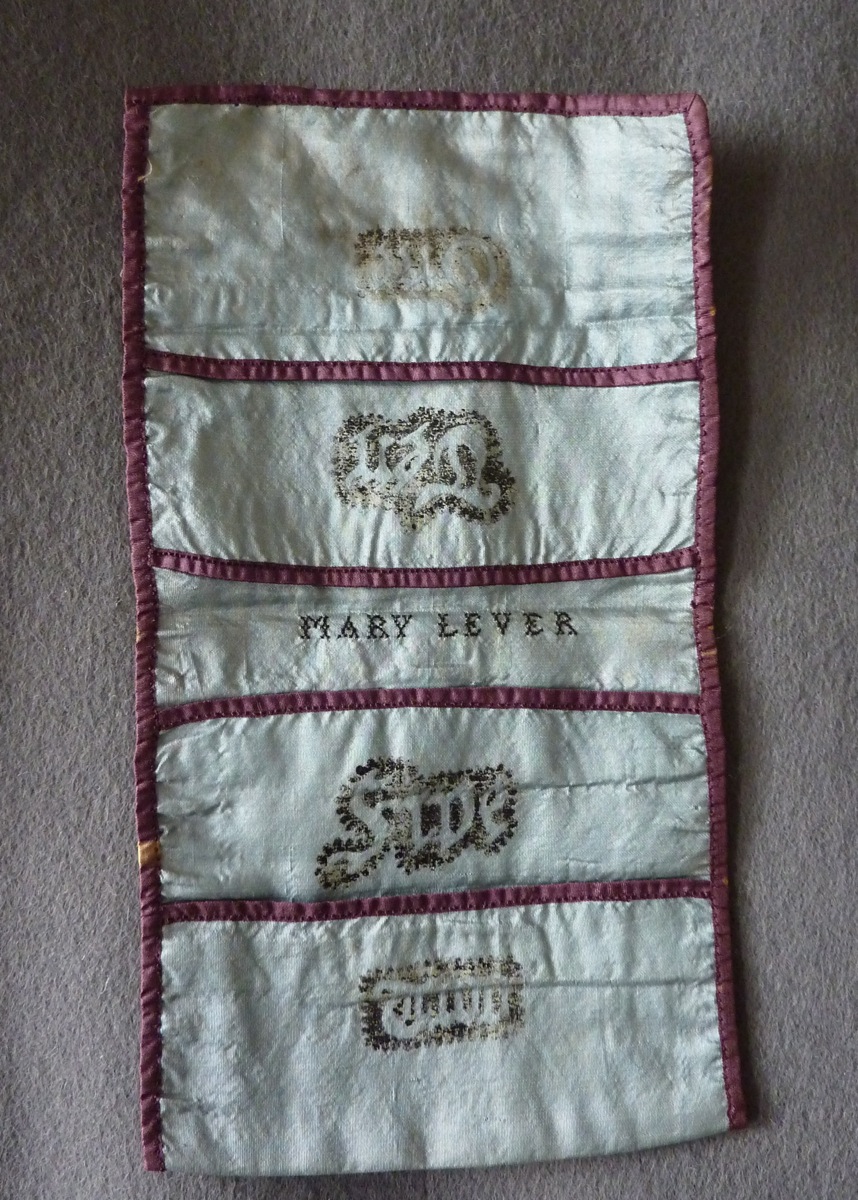 Mary Lever's
Early 19th c
I just had to buy this charming wallet, with stenciled decoration. I think it is quite unique.
Cataloguing
the pale blue silk/wool made into four pockets, each with stencilled decoration (dates?), the centre with Mary Lever embroidered in black cross stitch, edged and backed with mauve , two mauve silk ribbons with gold fastenings, 8 x 4 in or 20 x 10 cm
Condition
One small area of discolouration to the front tape and the back is badly damaged, as you will be able to see.
Price: £145 | $200 | €160
Ref N°: 7369