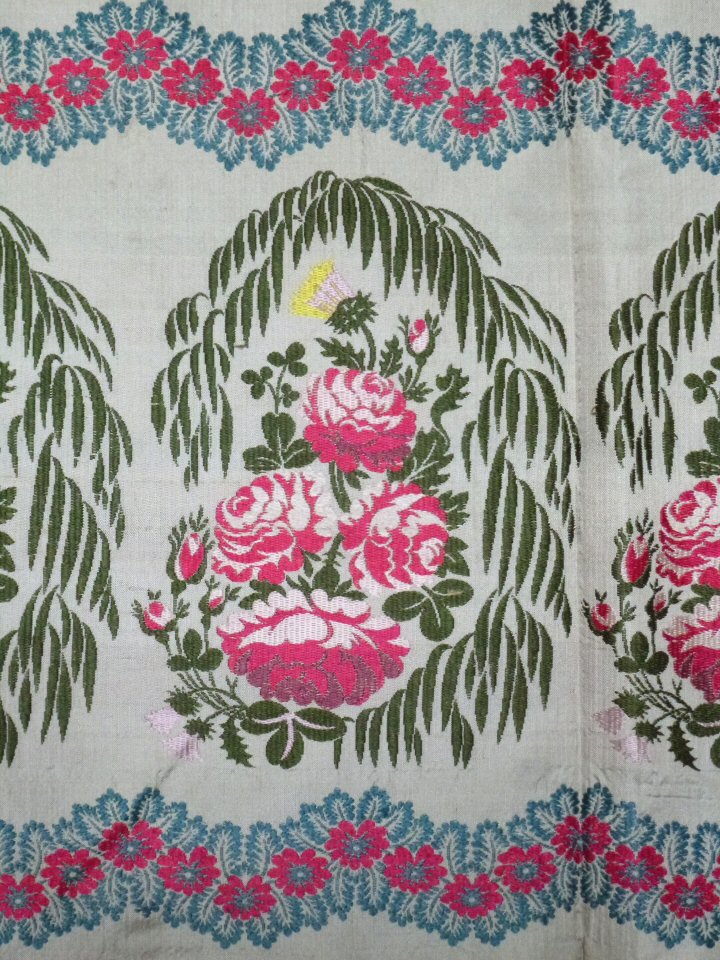 SOLD
Spitalfields Stole
c 1815
I wonder if this was woven for a special royal occasion with the rose (England); the shamrock (Ireland) and the thistle (Scotland). Could the willow denote Wales?
On 1 January 1801, the kingdoms of Great Britain and Ireland were merged to form the United Kingdom of Great Britain and Ireland
Cataloguing
The champagne coloured twill and silk brocaded lampas weave, the deep end borders 14 in or 36 cm displaying four ovals formed by a spray of willow leaves containing rich shaded pink roses and a yellow thistle, with shamrock leaves and a small pale mauve flowers,
Condition
The only thing wrong is there is a 3 in; 7 cm narrow slither which is coming away to one side. Photo available.