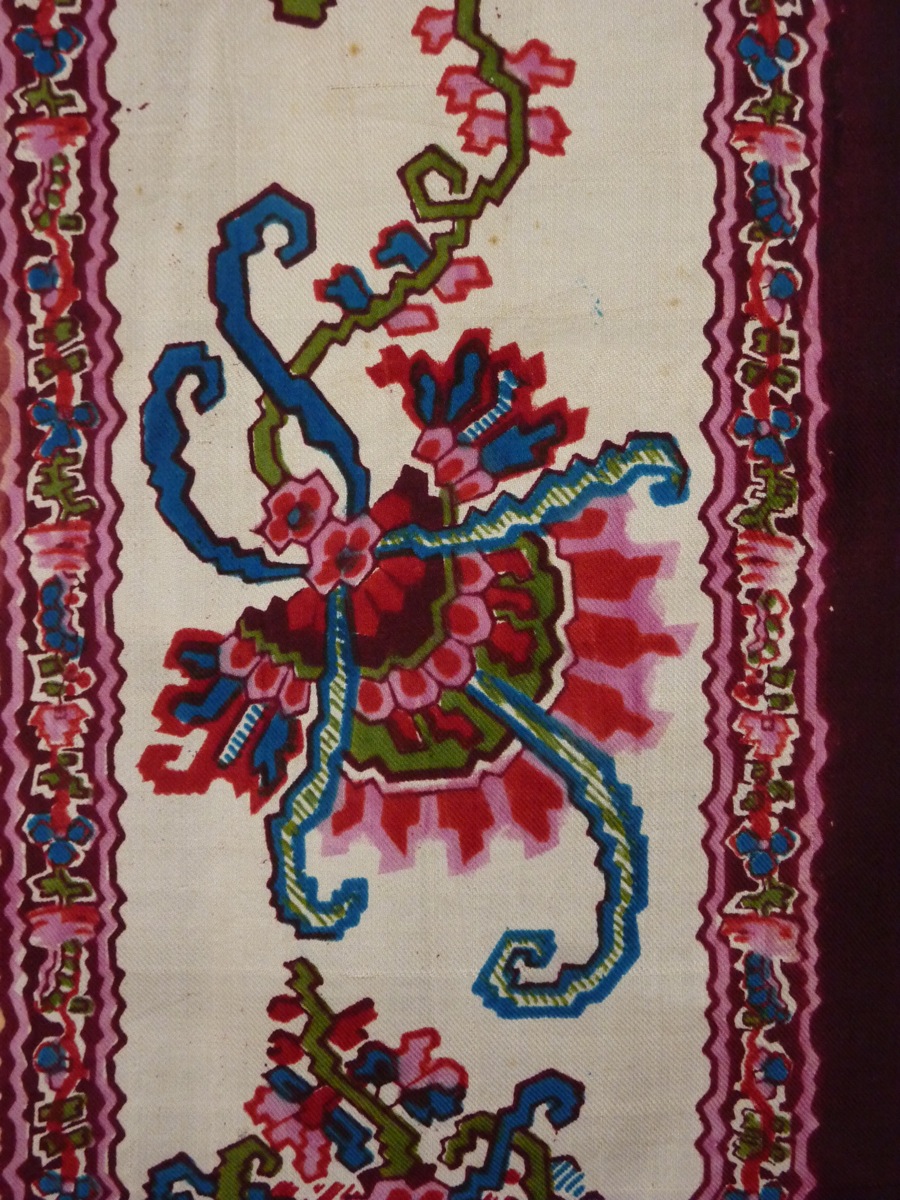 SOLD
Striped Silk Shawl
1820's
Good colour combination.
Cataloguing
hand block printed of alternating stripes with Kashmir inspired flowers in shades of pink and saxe blue and mid green on ivory ground, with guard stripes of flower and leaf meanders between plain aubergine and apricot stripes, 3 in or 1.10 m sq, .
Condition
The fringe missing. Each border has one small hole and there is a small grease mark to the apricot border.