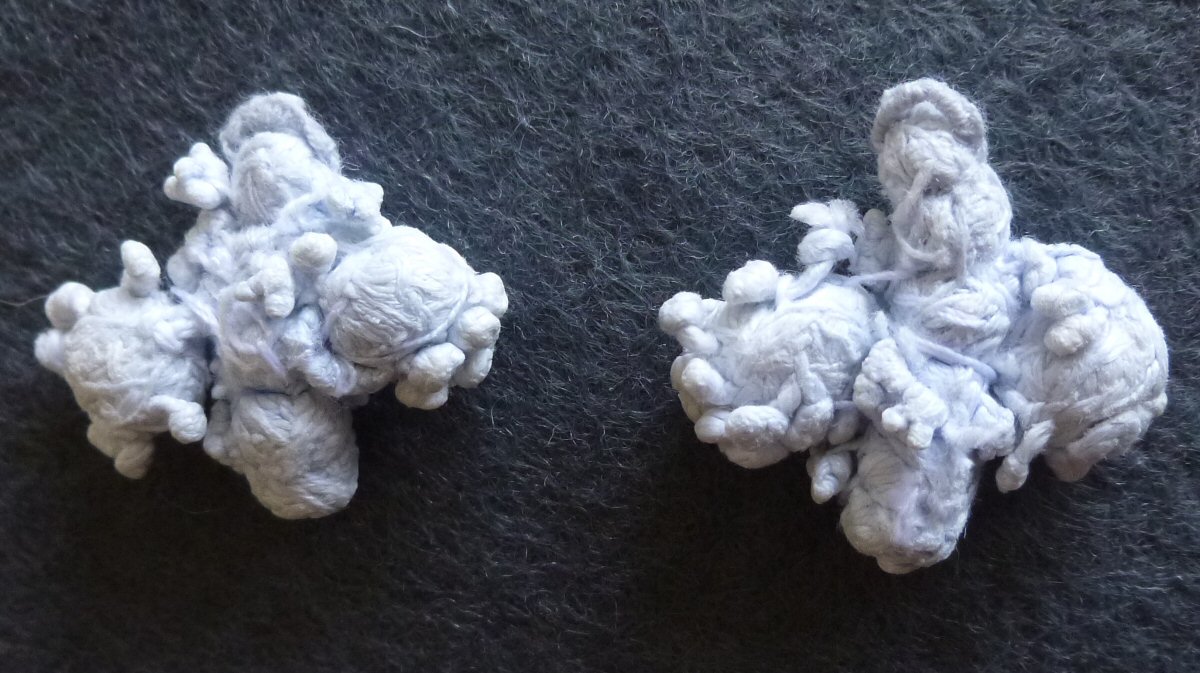 Rare Tassels
1590-1610
Bandstrings were used to fasten the collar and bands of 17th century clothing often decorated with tassels. Think of ladies and gentlemen dressed in black with their white neck wear. These rare tassels are made from knotted linen found at the end of the cords or points of their linen neckwear.

They come from Marken, Holland and are called akkers.
Cataloguing
each with three bobbles encrusted with small raised knots, 1 in; 2.5 cm long x 1 in; 2.5 cm w.
Condition
Very good except someone has tried to clean them with Reckitts Blue. I am sure this can be reversed.
Comments
Arnold, Janet Patterns of Fashion 4 p 28 - 39 for similar tassels.
Jenny Tiramani has seen these tassels and kindly suggested the dating.
On p 80 of above it explains how the tassels were made. Of little knotted linen threads, sewn onto tiny rings made of needleworked lien, which has felted, then threaded together.
Price: £400 | $540 | €450
Ref N°: 563