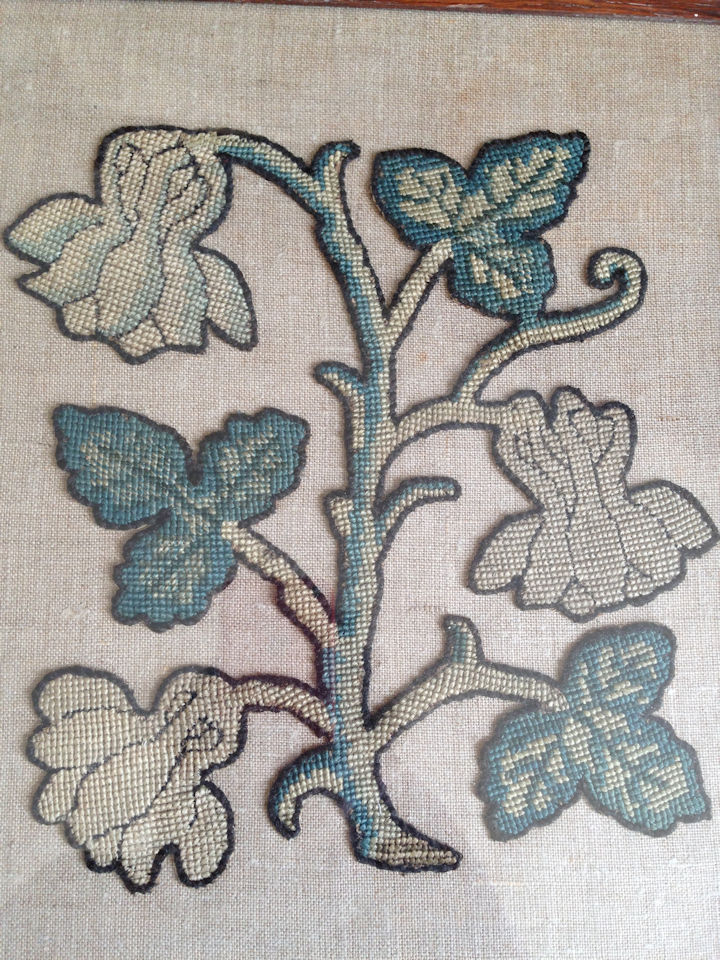 Embroidered Slip
1660- 1680
This was in my collection but due to lack of wall space reluctantly having to sell. Would make a fantastic present. This large slip would have been embroidered in wools onto a canvas ground, cut out and applied to bed hangings or a valance.
Cataloguing
Three ivory and pale blue aqualegas and three leaves on the same stem, the base cut on the slant, all in shades of green/blue ivory wools embroidered in tent stitch, now on a natural linen ground, c 1910 oak frame
13 x 11 in/ 33 x 28 cm.
Condition
Clearly there has been some of the pale blue colour loss to the flowers, but the leaves are still bright.
Comments
See: Slip ARTICLE on my site.
The Victoria & Albert Museums's Textile Collection. Embroidery in Britain 1200-1750 p 55 for similar slips.
Price: £650 | $880 | €730