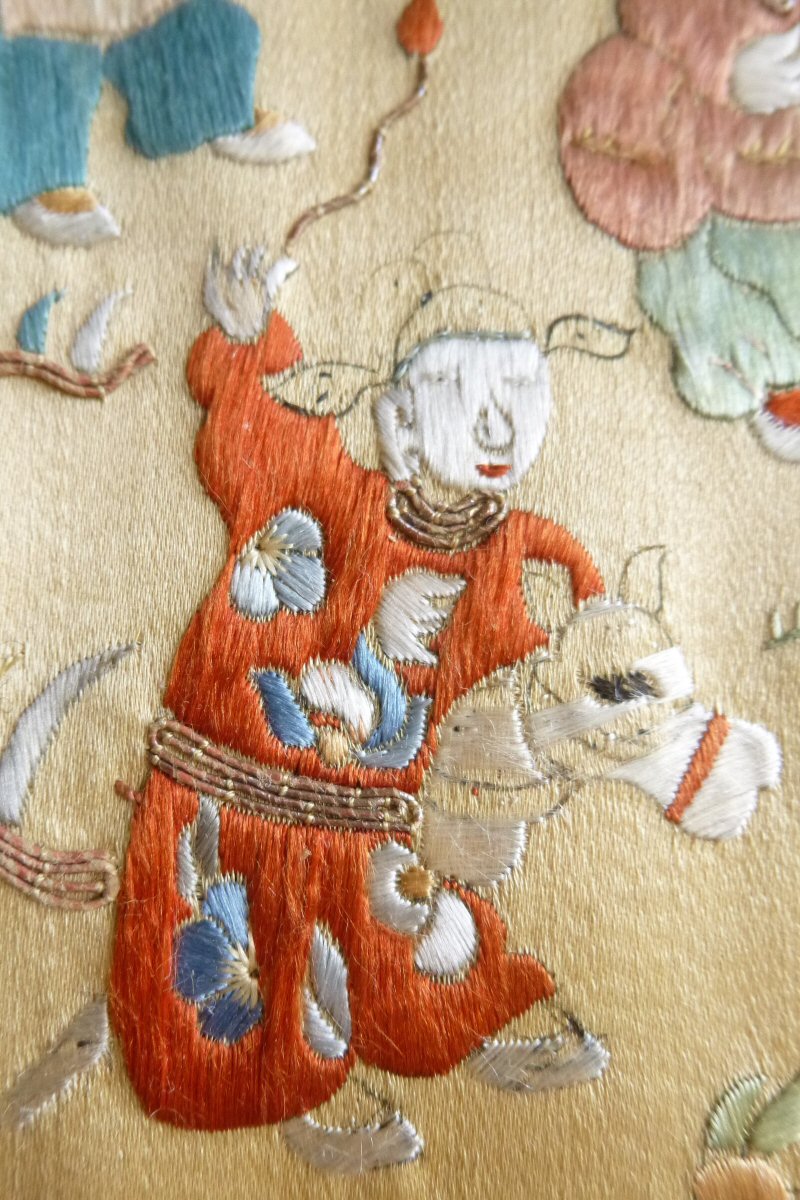 Sleeveband
Early 19th c
Delightful piece with eight boys at play.
Cataloguing
finely embroidered with small boys playing a board game, kite flying, riding a hobby horse, playing a drum, carrying a flag, two bending over another game, surrounded by flowers, trees, a pavillion and a small hare, in shades of rust, apricot, mid blue and green, ivory silks with a little gold couching, on a pale gold silk satin ground, 20 x 3 1/4 in; 50 x 8 cm wide,
Condition
Very good. A little of the embroidery has come away and one can see the drawing, which to my mind is rather nice. For instance the horses head and the rider's hat has missing silks. It is not really noticeable unless you look hard. Oriignally the background colour would have been a bright yellow, but has now evenly faded. This in no way detracts. I have had a new ivory acid free card mount made.
Price: £200 | $270 | €230