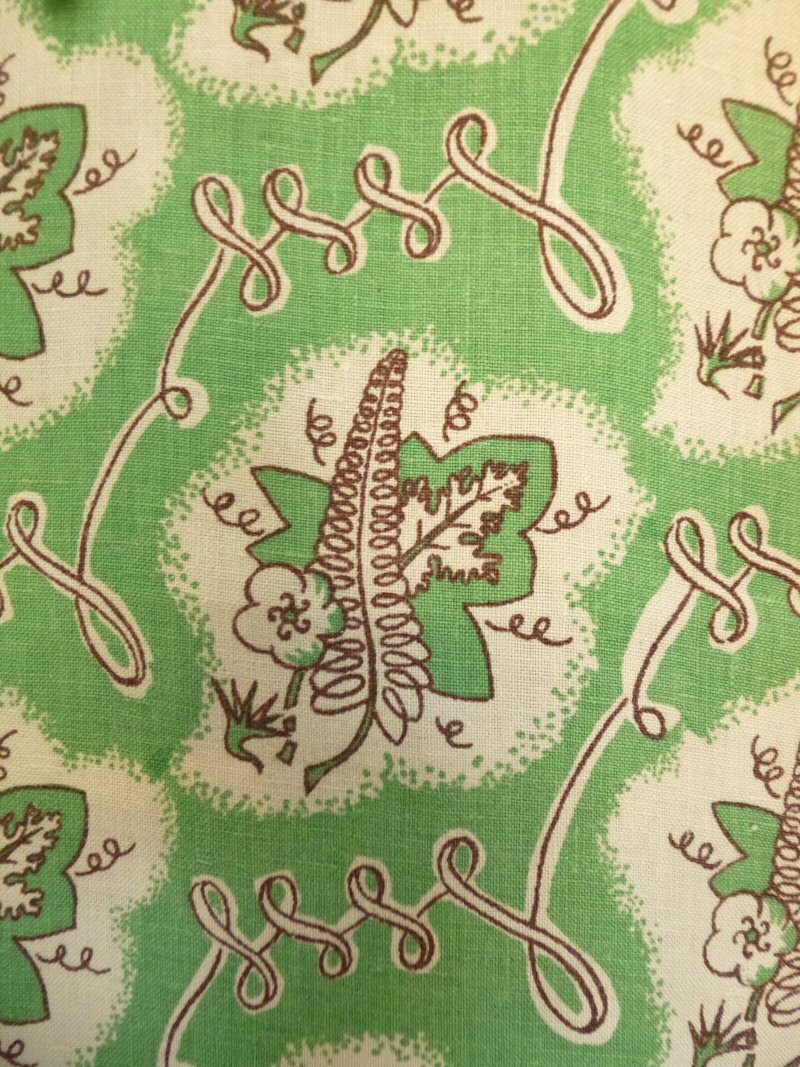 Leaves on Linen
1930's
I love linen prints. Together with a stylish design and a great shade of green made this a must buy piece for me.
Cataloguing
The diagonal repeat pattern of stylish leaves between coiling ribbons, all in green and brown on a linen ground, 7ft 9 in x 30 1/2 in/ 72.35 x 8 cm selvege to selvege
Condition
Strong enough for upholstery. Mint condition.
Price: £200 | $270 | €230