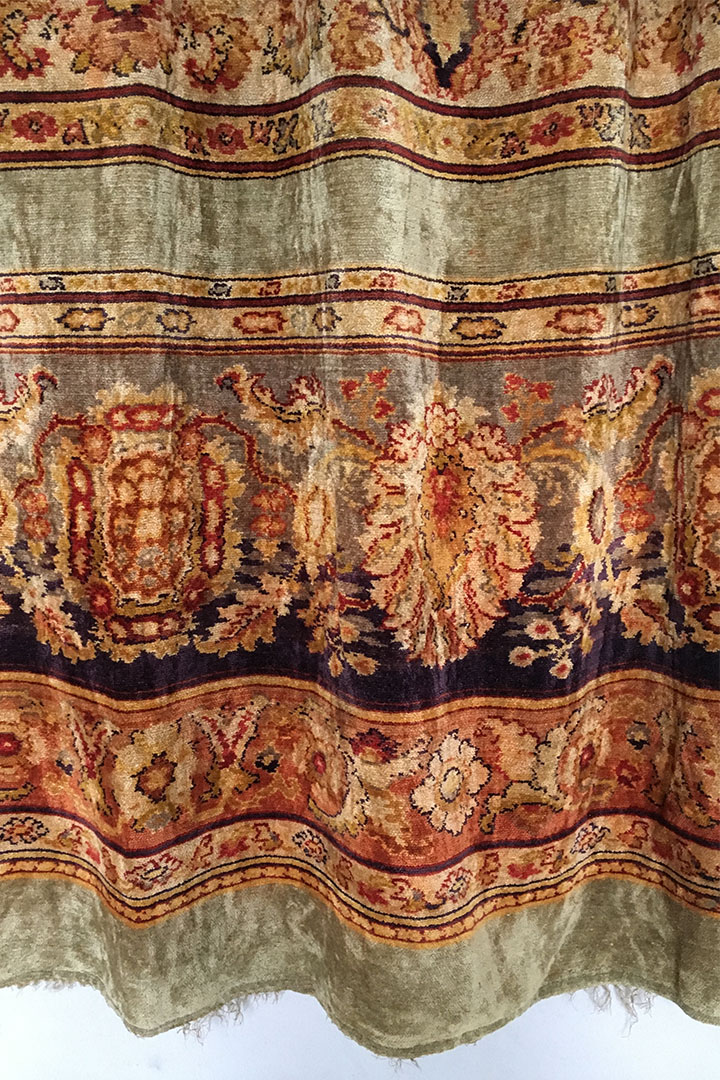 Chenille Curtain
c 1900
Luscious, very long and useable. This has been made into a curtain or portiere. We had it at our last house, but now it does not suit.
Cataloguing
The deep end border with a deep panel of palmettes and stylised flowers within narrower borders, all in terracotta, crimson, aubergine and ochres with pale greeny ground, fringes to both sides.
7ft 4 in/2.2 m x 5ft 5 in/1.65 wide
Condition
Very good. The fringing has worn to the lower edge. There are some slight rusty marks, but when the curtain is draped these really do not show. Ask for photos.
Price: £200 | $270 | €230