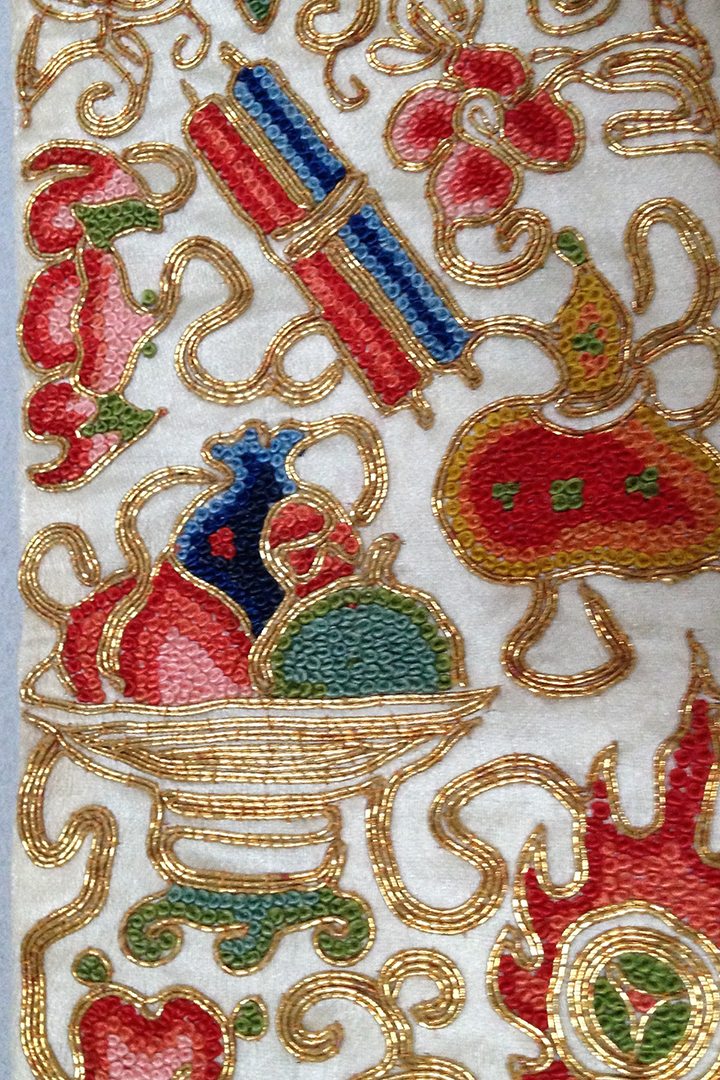 Pekin Knots
Late 19th c
Lovely bright clear colours with the addition of the gold makes this a very eye catching sleeveband.
Cataloguing
the ivory silk satin ground embroidered entirely in Pekin Knots with the Buddhist Eight Precious Things, including the endless knot, the canopy, the sacred wheel of law,the pair of fishes, but together with some of the Taoist Eight Precious Things including the basket of peaches, the flute and bats, symbols of happiness, 21 x 3 1/4 in/ 54 x 8 cm.
Condition
The embroidered section is in very good condition. The plain ivory ground is slightly grubby, but when framed this will not of course show.
Price: £125 | $170 | €140
Ref N°: 7952c