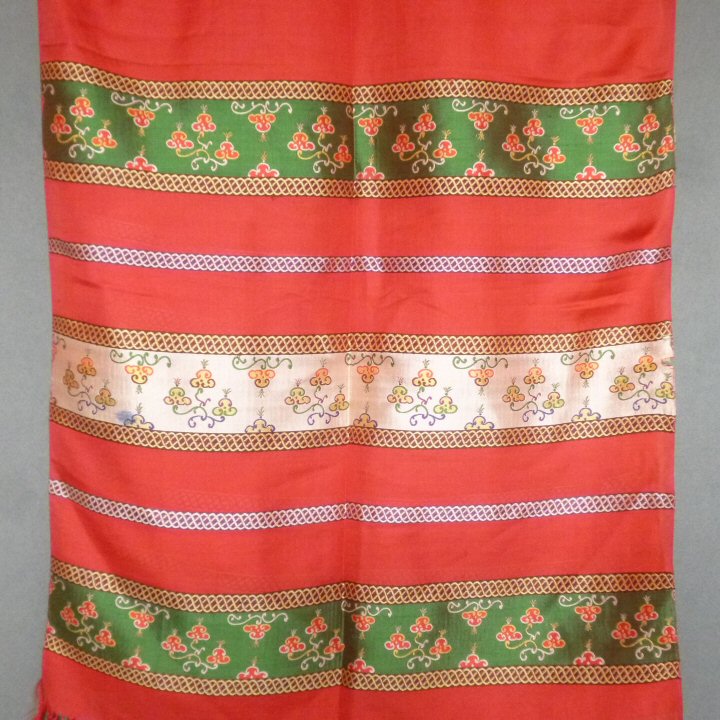 SOLD
Spitalfields? Stole
1840's
This stole does not have the usual border designs. I am therefore dating it to a little later. Beautiful colour.
Cataloguing
The scarlet twill weave silk with narrow bands of guilloch design, the end borders with similar bands alternating with wider bands of stylised flowers, on green and ivory/pinky shote silk ground, longish silk fringing, 8 ft 8 in x 2 ft/ 2.7m x 60 cm
Condition
Very good. Fresh looking. It does have three holes to the centre field, the largest 2 x 1 cm and nearby one a third of the size. Another 2 cm x 50mm . These could be supported by some red net. There is a small dark stain and a small group of very feint marks close by. Ask for photos.