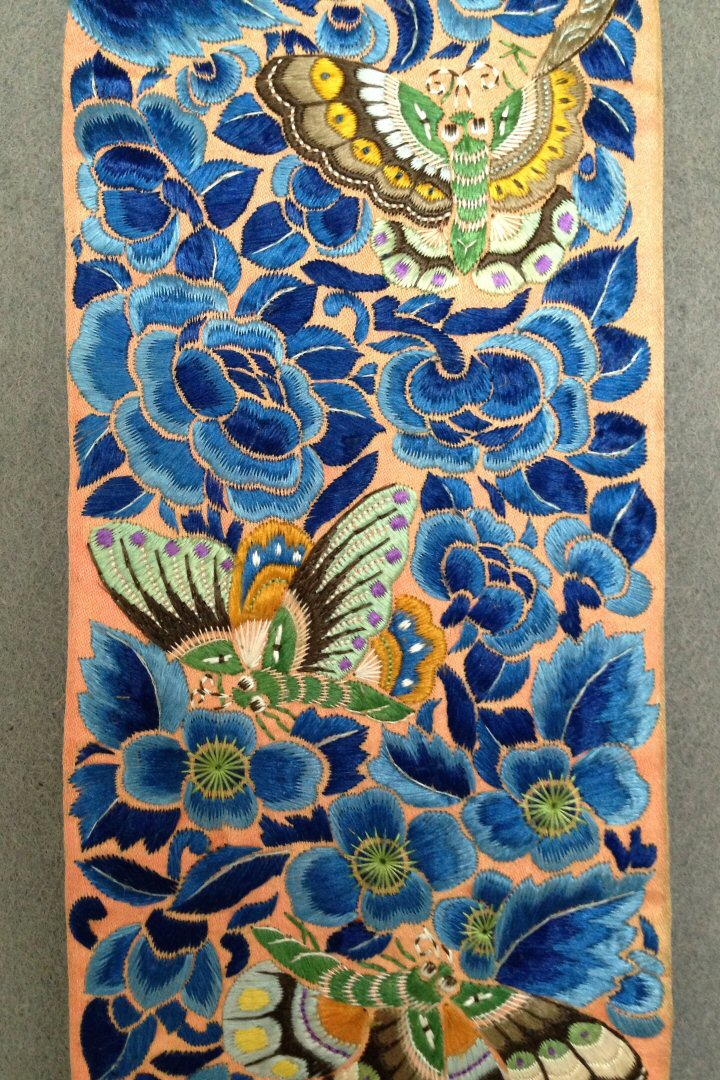 Sleeveband
Late 19th c
Butterflies are happiness symbols, so why not give this as a present.
Cataloguing
the apricot silk satin ground finely embroidered with eight different coloured butterflies, in shades of soft green, yellow, purple, gold, orange and brown, flitting amongst peonies and chrysanthums, all worked in blue floss silks, actual embroidery 22 x 3 1/2 in/ 56 x 9 cm.
Condition
The panel of embroidery is in excellent condition. The plain apricot backing fabric is marked, but if the band was framed this would not show.
Price: £95 | $130 | €110
Ref N°: 7952