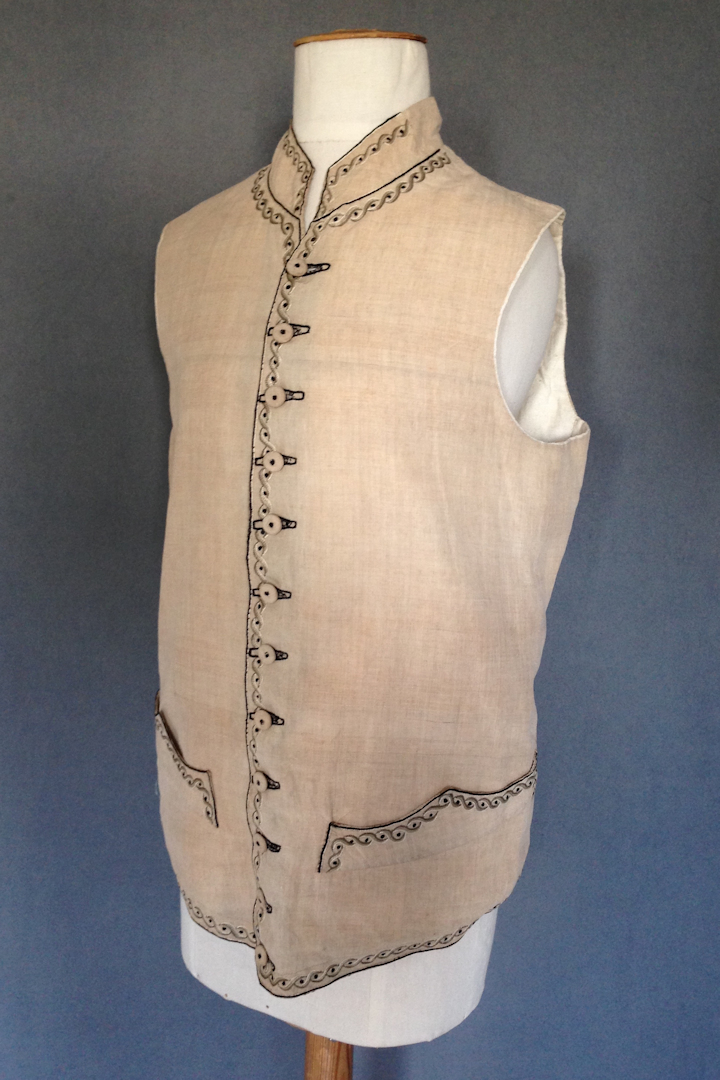 SOLD
Linen Embroidered Waistcoat
1790's
Look at the pockets. They have been sewn on upside down but it still looks good.
Cataloguing
the natural coloured linen with standup collar, tambour embroidery in a guilloche design in four shades of sage green through neutral, interspersed with a black spot, round the collar and neck, down the front and along the bottom of the waistcoat, also on the pocket edges, self covered buttons with embroidered black centre spot, black embroidered buttonholes, cotton lined with black silk edging, the back with a coarse natural linen
length 25 in/64 cm; under arm 36 in/ 90 cm.
Condition
Very good. The back has a couple of small rust marks.
Comments
From the Fettercairn House Collection, Aberdeenshire.