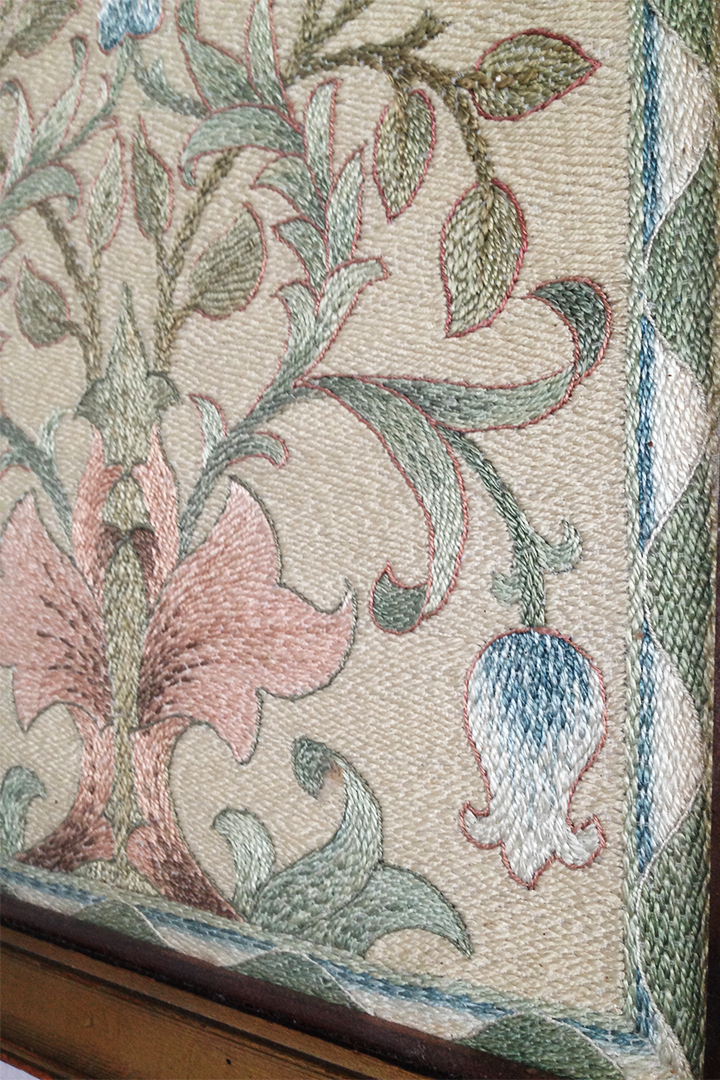 Embroidery
Late 19th c
This embroidery resembles a tree with branches emerging from the trunk. The frame is contemporary with the embroidery. May Morris or John Henry Dearle designed this piece.
Cataloguing
The central acanthus type leaf vase with bell shaped flowers and leafy stems, the border with repeat curving design, all in soft peach through, terracotta to rust, pale blue, green on an ivory twisted floss silk ground, 14 1/2 in/ 37 cm sq, c 1900 dull gilded frame, glazed.
Condition
Very good. The embroidered panel appears to have been hand stitched to a linen ground, stretched over a wooden stretcher. Ideally this should be replaced and re done. Stitched to calico (acid free) and stretched over acid free board. It's up to you. We can get this done for you for a modest amount.
Price: £750 | $1,010 | €850
Ref N°: 8054