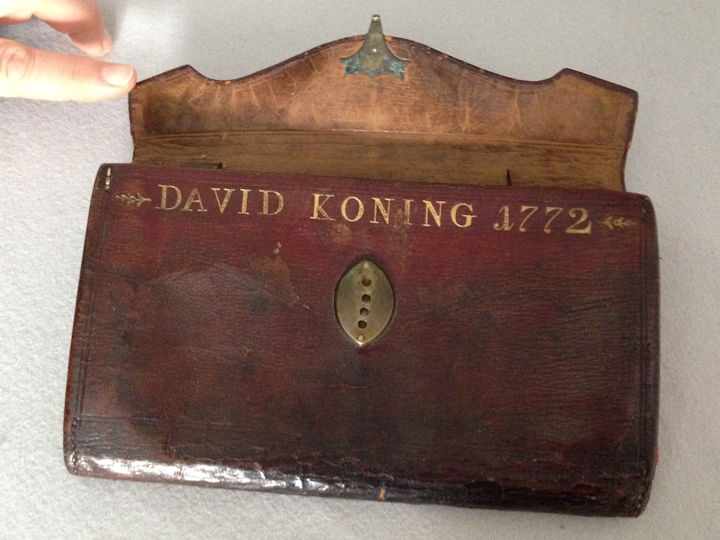 SOLD
Leather Wallet
1772
I need to take some photos of the owner and the lovely marbled inside, but there is never anyone around when I am doing photography! I will try at the weekend.
Cataloguing
The brown leather wallet opens to reveal David Koning 1772 stampted in gold, brass closure hook, opening to reveal a top concertina type double pocket lined with maroon and blue marbled paper, the lower pocket with curved flap with similar paper, 5 x 8 1/4 in/ 12 x 21 cm.
Condition
Very good. Scuffs to the leather of course. The inside paper is in good conditon. There was a tape across the top of the under pocket, which is no longer there.