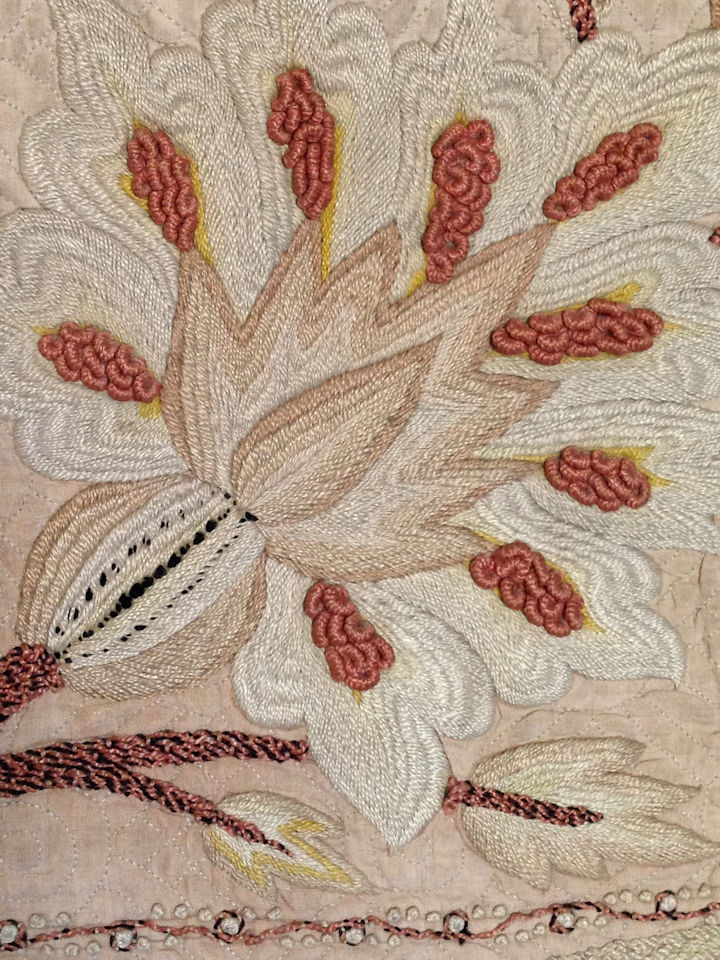 Quilted, Embroidered Panel
Early 18th c
This piece which would originally have been a bedcover, combines quilting and various embroidered techniques. Marvellous combinations for those interested in quilting and embroidery techniques.
Cataloguing
the linen and cotton mix ground (fustian) with a finely quilted background of diamonds and curves, large bold flowers embroidered in a variety of stitches, some with tightly twisted cording to give three dimensional stamens, corded silks couching, all in shades of beige, ivory, terracotta, yellow and a little black, the edge with linen braid.
23 x 9 in/ 59 x 23 cm
Condition
Price: £135 | $170 | €150
Ref N°: 2020/3