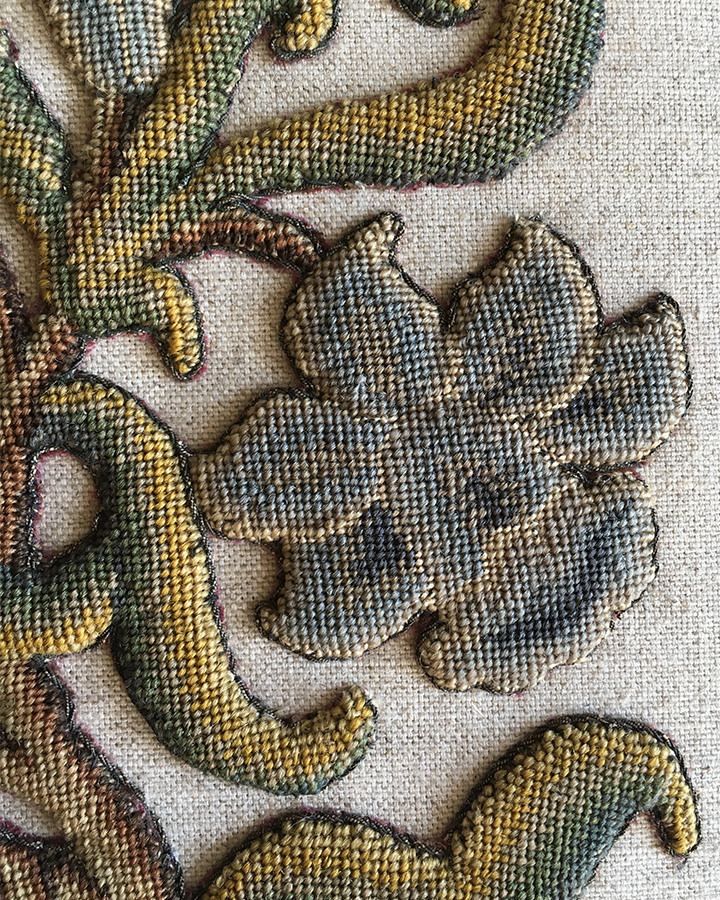 Rare Stuart Period
1660
This large needlework slip would have been sewn to a wool or velvet pelmet, for a four poster bed. It was embrodiered in the Stuart period during the reign of Charles II.
Cataloguing
The spray of three blue flowers and leaves attached to a curling stem, all worked in shaded blue, yellow, green, brown wools, highlighted with ivory silk.
8 x 7 1/2 in / 20 x 19 cm
Now hand stitched to a linen, wrapped round acid free board and secured with tape, ready for a frame.
Condition
Excellent.
Comments
Read my ARTICLE on Slips
The Victoria & Albert Museums's Textile Collection. Embroidery in Britain 1200-1750 p 55 for similar slips.
Price: £650 | $880 | €730