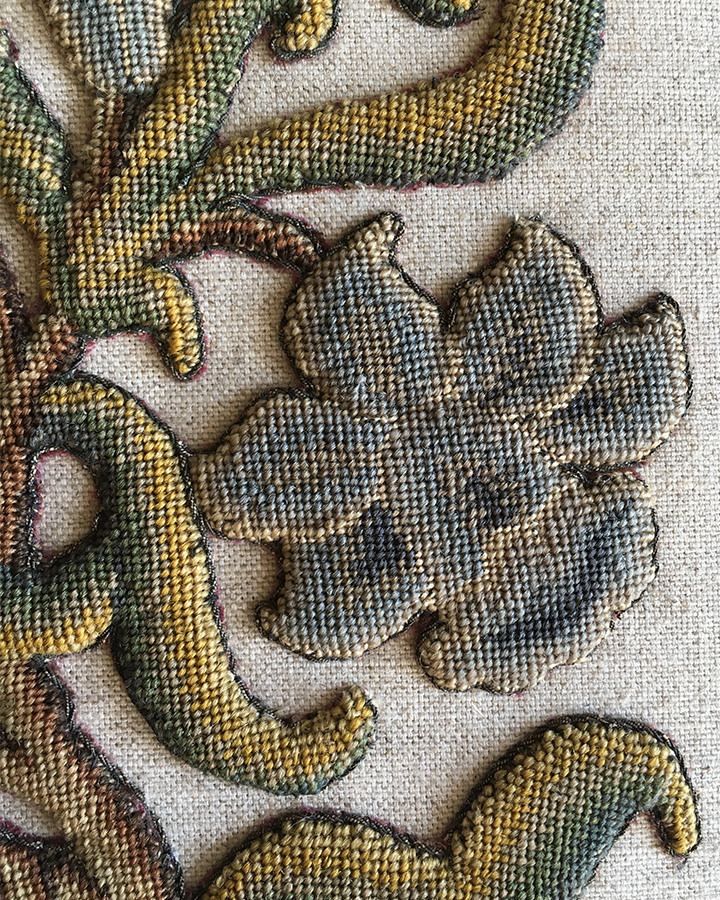 Rare Slip
Stuart Period 1660
This large needlework slip would have been sewn to a wool or velvet pelmet, for a four poster bed. It was embroidered in the Stuart period during the reign of Charles II. I have two suitable old frames for the slip which will be in this section soon. The slip is of course mounted, see below, so just needs to be put in the frame and some glass purchased. This is included in the price.
Cataloguing
The spray of three blue flowers and leaves attached to a curling stem, all worked in shaded blue, yellow, green, brown wools, highlighted with ivory silk.
8 x 7 1/2 in / 20 x 19 cm
Now hand stitched to a linen, wrapped round acid free board and secured with tape, ready for a frame.
Condition
Excellent.
Comments
Read my ARTICLE on Slips
The Victoria & Albert Museums's Textile Collection. Embroidery in Britain 1200-1750 p 55 for similar slips.
Price: £650 | $830 | €700