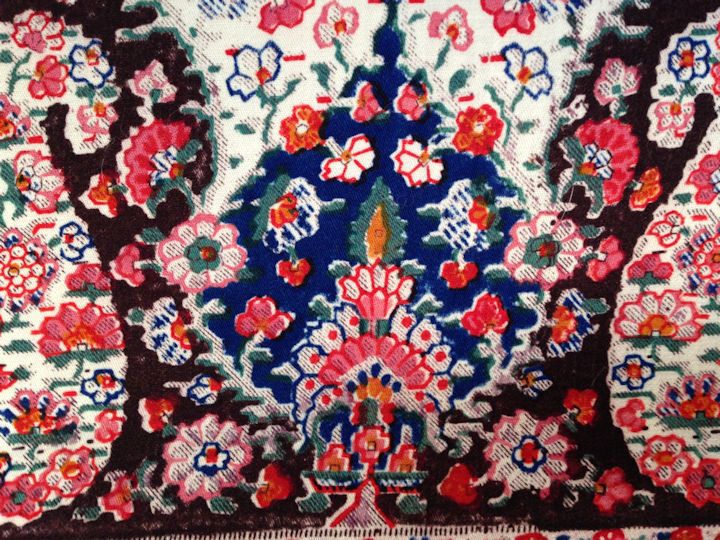 Wool Square
1845
This lovely shawl has its fringe missing, but for the purposes of wearing it makes it rather easier to handle. It woudl look stunning wrapped round a dark dress.
Cataloguing
The centre with small scattered flower repeats on an ivory field, with feathery flower sprays encroaching the field, an inner border of pairs of pines with flower infill, all on an aubergine ground, an outer border of slanting pines and a narrow edge with repeat stylised flowerheads, 5 ft 7 in/1.7 m sq.
Condition
Very good. There are some holes around one of the large pines in the border. A scattering of small holes also on this side. These cannot be seen unless the shawl is held to the light. These could easily be concealed when worn.
Price: £175 | $240 | €200