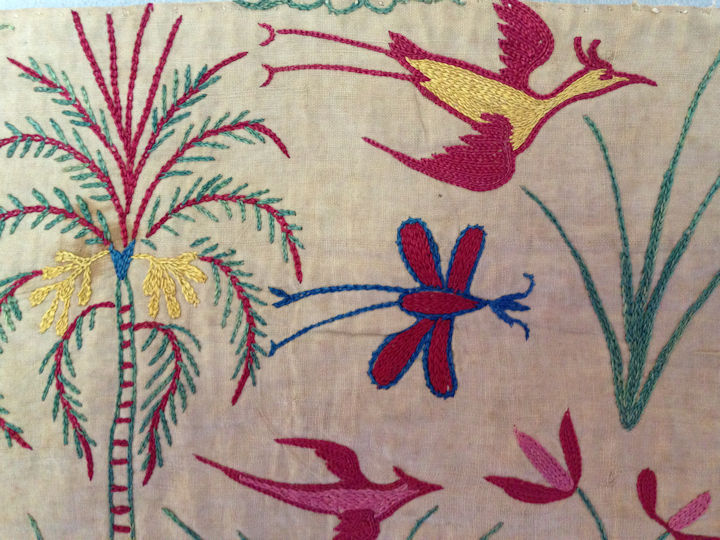 SOLD
Indian Export Gujerati Embroidery
18th century
Charmingly naive design, beautifully embroidered and made for the Western market. This would probably been a bedcover as it is lined and has fine cotton wadding. Look good framed.
Cataloguing
The cotton ground embroidered with snarling animals, elegant deer, a variety of flying birds and insects, between flower and fruit covered trees, using twisted siks with a tambour needle, in fushia, pink, blue, green, yellow silks on a medium shade ground, lined with linen and with evidence of a cotton filling, 33 x 6 inches; 85 x15 cm
Condition
There is a large water stain near the right hand palm tree, 3 in; 8 cm at widest x 1 1/2 in; 4 cm deep. You really only notice this when you look closely.