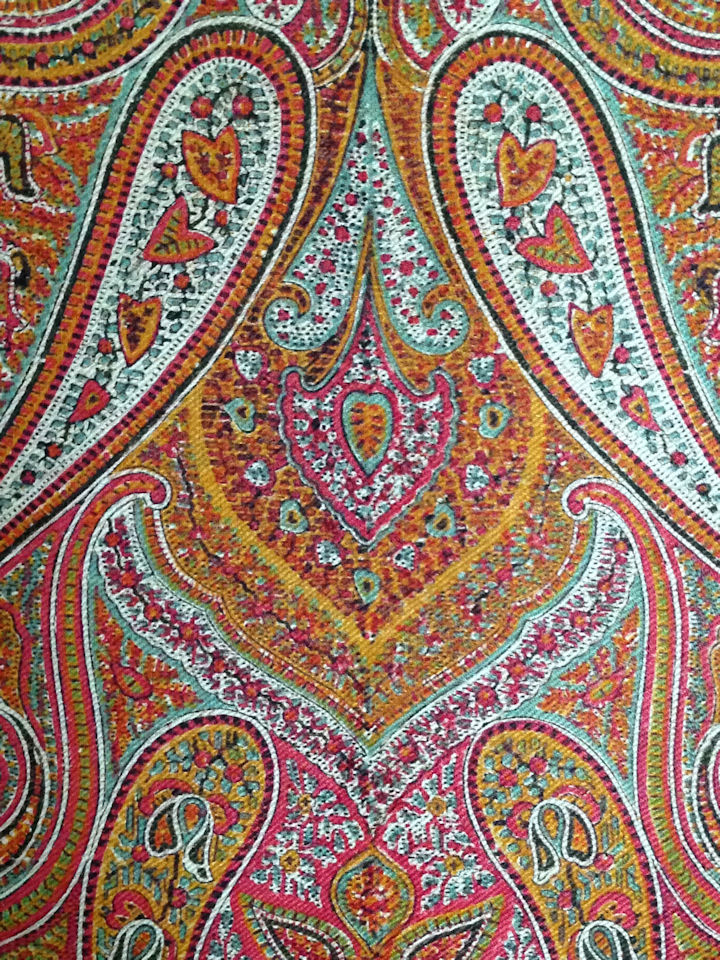 Rare Reversible
c 1860
Magnificent example.
Cataloguing
Hand block printed with a repeat design of elegant pairs of elongated pines, surrounded by Islamic mehrab and pines, a narrow border of interlocking pines and foliage, an outer epaulette border, all in rich shades of red, orange, saffron, green, white and black, 5ft 6 in; 1.67 m sq.
Condition
Excellent. Very clean, crisp and fresh looking. One very small slight tear which could easily be conserved and be unoticeable. We could do this.
Price: £450 | $610 | €510
Ref N°: 8077