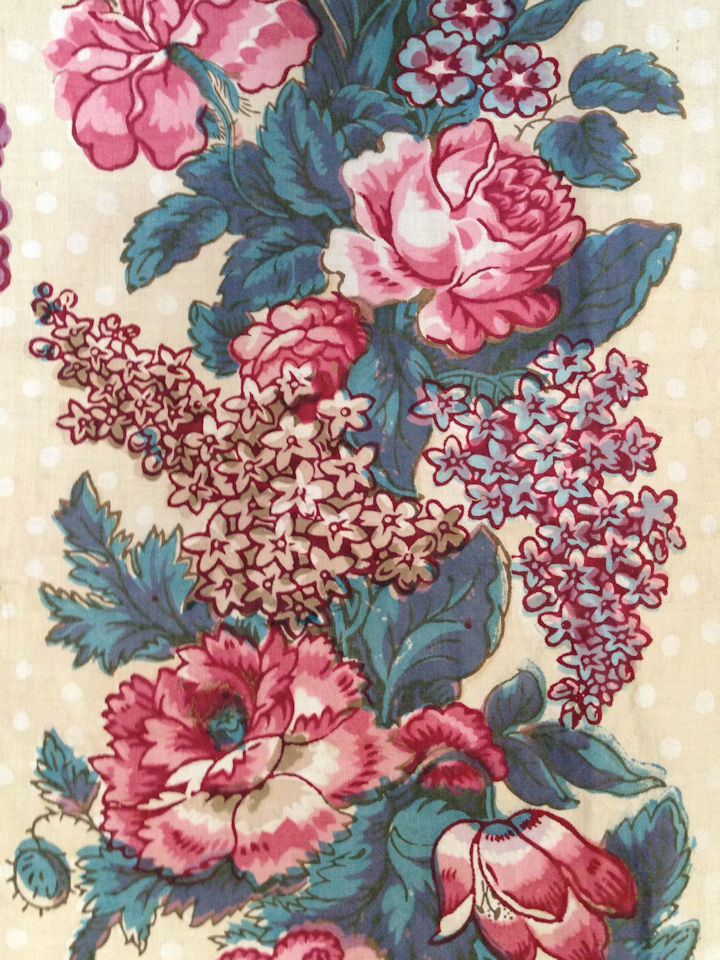 SOLD
Hand Block Print
c. 1820
There are two lengths of this beautiful fabric. The cotton was glazed, which repelled the dirt, and is therefore quite stiff. Ideally I would like to sell them together.
Cataloguing
The design hand block printed on a pale beige ground with a white spot, with rows columns of intertwined acrons and oak leaves, flanked with full blown roses, poppies, lilac and other flowers, all in red, pink, mauve, green, pale blue and stone.
17 in; 43 cm pattern repeat.
Length 1 - 6ft 10 in 20 1/2 in; 2.07 x 54 cm
Length 2 - 6ft 10 in x 18 in ; 2.07 x 45 cm. This piece is made up of two lengths, one is 12 1/2 in; 32 cm wide and the other 4 1/4 in;11.5 cm
Condition
The second length with the join along the entire length has a few light dye markings at one end.
Comments
Printed Textiles 1700-1850 by Linda Eaton