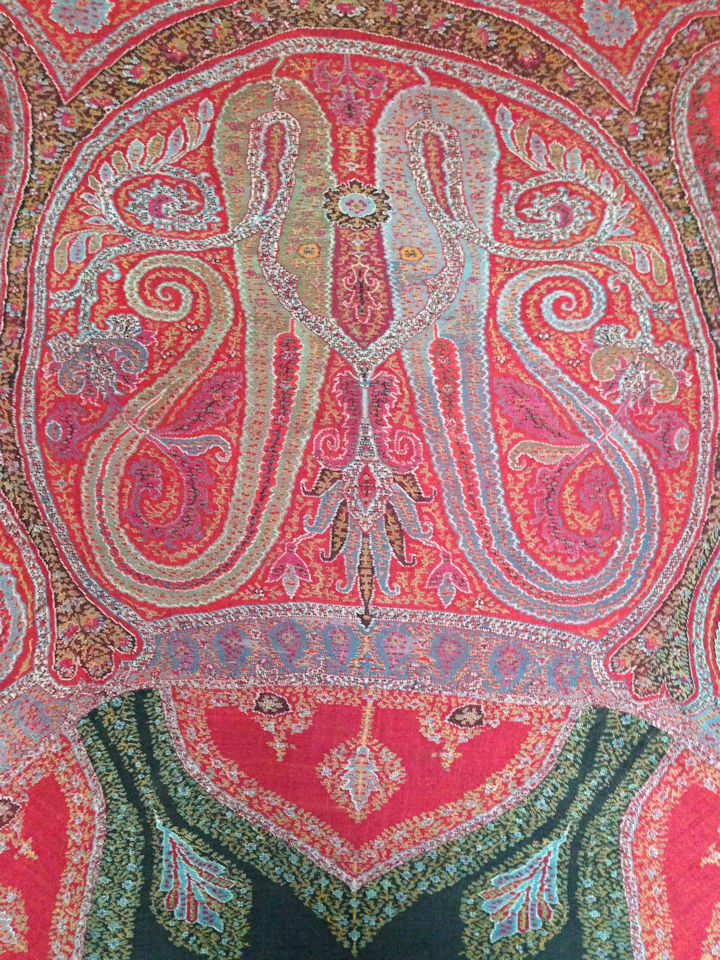 Rumal , Dogra Period Square
c 1850
This is a particularly finely woven pieced example. Stunning vegetable and mineral dyed colours. Pieced shawls never quite lay flat, but that is part of their charm. They were made up of many pieces, each woven by a different person and then cleverly pieced together like a patchwork. You cannot tell when you look at the front of the shawl.
Cataloguing
Mehrabs emerging on to the black pashmina star centre, twill weave woven, the maker's name, surrounded by large petal shapes filled with exotic flora and elongated pines, an outer border of foliage and trees, in scarlet, black, mid green and pale blue, aubergine, ochre, two sides with epaulette borders in ochre, mid green, turquoise, lemon, deep pink, black embroidered with mehrabs filled with further mehrabs in coloured wools, 5ft 9 in sq; 1.75 m square
Condition
Very very good. For once no holes to the centre.
Price: on request
Ref N°: 8082