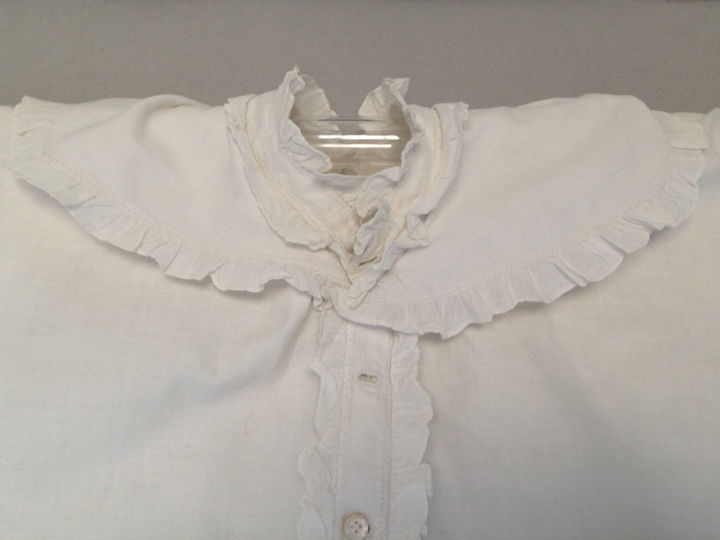 SOLD
Dressing Shirt
c 1830
Worn informally over a day dress at home.
Cataloguing
The neck with double frill and a deep frill edged with a further frill, the front similar edged, five buttonholes and but only one mother of pearl button, the main body of thickish cotton, Frnch seams, T shaped sleeves with dropped shoulder seam, the cuffs frilled and gathered into the sleeve, button and buttonhole, the back with a drawstring, all hand sewn, shoulder to back hem 25 in;64 cm. Arm span 70 in;1.78 cm
Condition
There is only one small mother of pearl button to the shirt front. Only one on one sleeve and that is broken. There are two pinprick dark grey marks under the front opening. a 1 cm square light brown mark at the back of the collar. Ask for photos.
Comments
My thanks to Natalie Garbett who sent me the prints. Natalie is writing a book A History of Fashion 1790-1820 to be published 2017 by Pen and Sword Books.