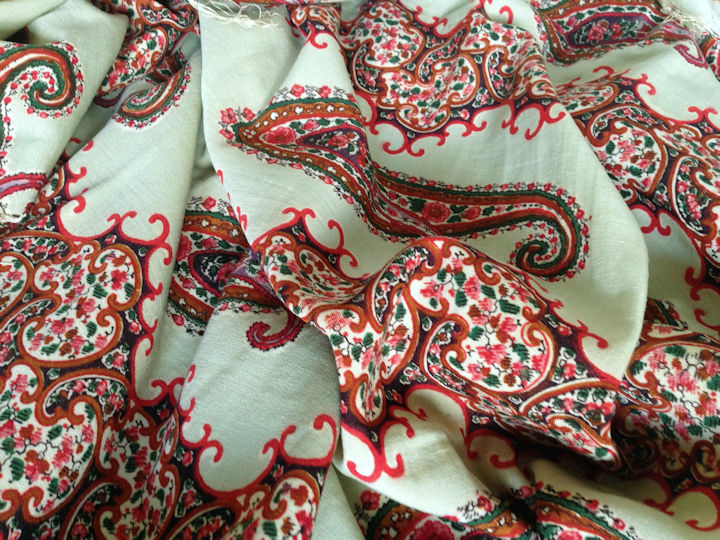 SOLD
Pistachio Square
1850s
The pistachio ground colour is lovely.
Cataloguing
The hand block printed linear design with rows of large pines with cuving tips, alternating with columns edged with C scrolls and filled with flowers, all in shades of scarlet, green, tan and deep purple, on a pistachio ground, wool and silk, long silk fringes. 5ft 2 in; 1.57 m sq
Condition
Very good, apart from one small tear 1/2 in; 1cm to the very edge of the shawl. There are three small moth holes and a few light brown stains to the top left hand corner. Ask for close ups. All very feint.