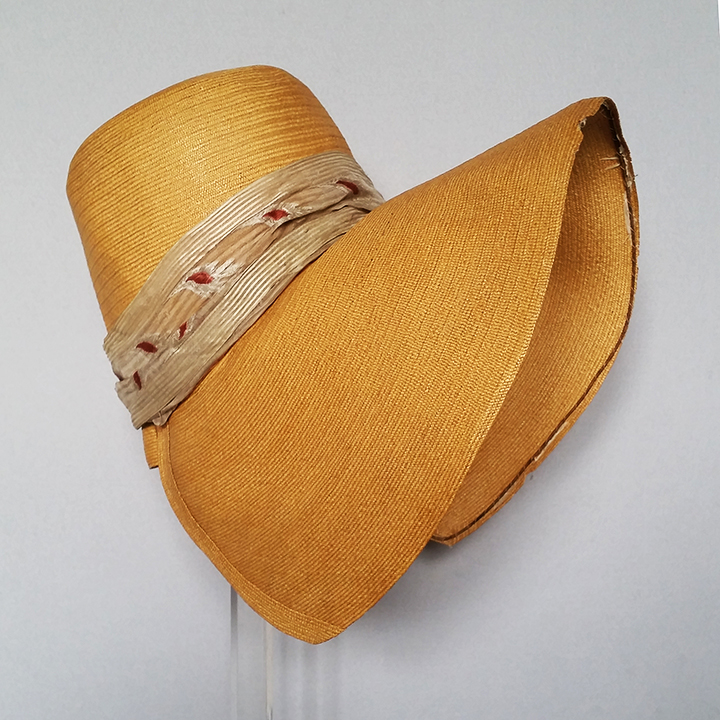 SOLD
Leghorn Bonnet
1830s
I sold this hat many years ago to a collector, who is now selling her collection, and so I have had it returned. In the intervening years I have not seen another for sale. Unusual to have the original ribbon.
Cataloguing
The fine plaited straw with deep crown and huge upturned brim, a silk gauze ribbon in ivory stripes woven with small red and ivory pine shapes, bavorlet brim to back.
Condition
Three small pieces out of the brim. Ask for photos. Silk lining missing exposing small pieces of original silk. The bonnet could do with a little steam and re shaping.
Comments


Hats and Bonnets Mackenzie, Althea. p 28


Hats Clark, Fiona. p 26


Vintage Hats & Bonnets Langley, Susan p 54


English Women's Clothing in the Nineteenth Century, Cunnington, C Willett, p 123


Costume in Detail, Bradfield, Nancy, p 107