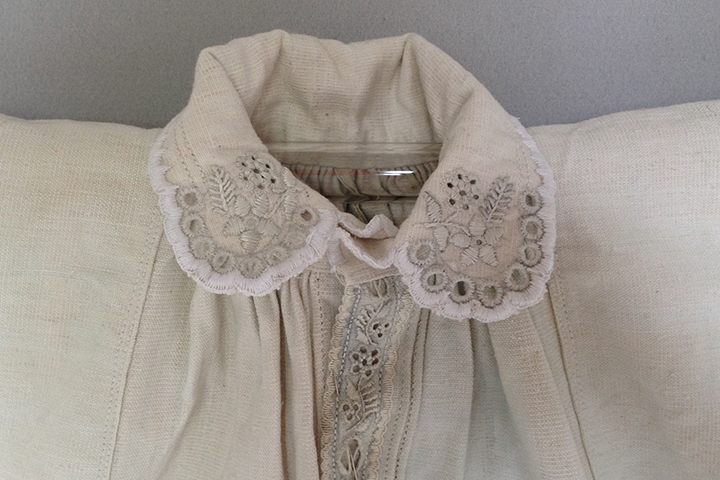 Hungarian Blouse
Early 20th c
Wonderful workmanship. Could be worn.
Cataloguing
The heavy cotton with small rounded collar, embroidered in white cotton with a small spray of flowers above eyelet holes, the collar scalloped edge heavily embroidered, the front with cutwork similar but lighter work, the shoulders with double thickness panel, edged with bright blue cotton embroidered zig zaging, the full sleeves gently gathered at the drop shoulders and with dense blue embroidery to the cuffs, the scalloped hem with similar heavy white embroidery and cutwork.
Condition
Very very good. Unworn.
Price: £295 | $400 | €330
Ref N°: 8104