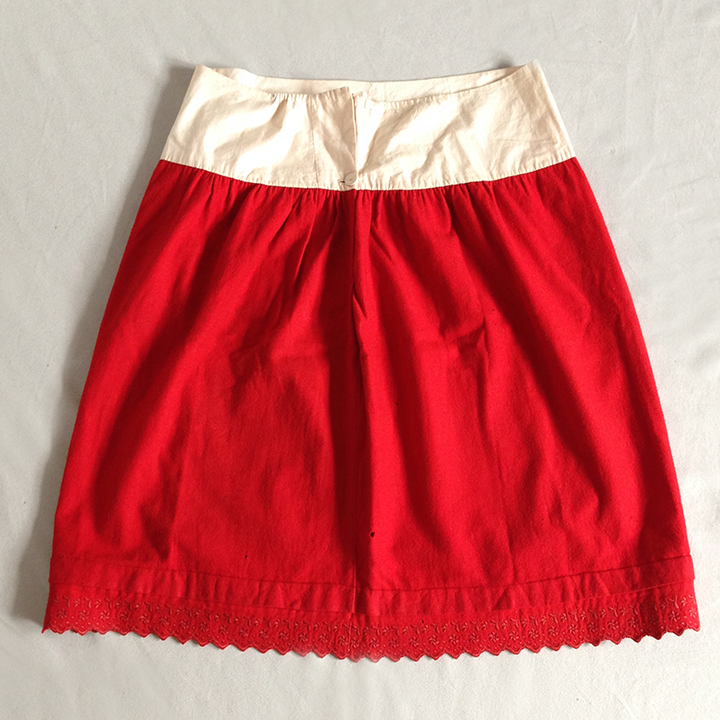 Scarlet Petticoat
Mid 19th c
A simple petticoat with decorative machine embroidered hem
Cataloguing
Plain scarlet wool with a tucked hem, machine embroidery to the vandyked edge hem, the waistband of white cotton, back opening, drawstring waist, white covered button to the waistband.
Ungathered waistband 36 in; 90 cm
Front centre top to hem 30 in; 76 cm
Condition
Hole lower centre front 1.5 cm plus another small hole beside larger hole. Another couple of holes to the front. The back also has some small moth holes.
Price: £70 | $90 | €80
Ref N°: 8108