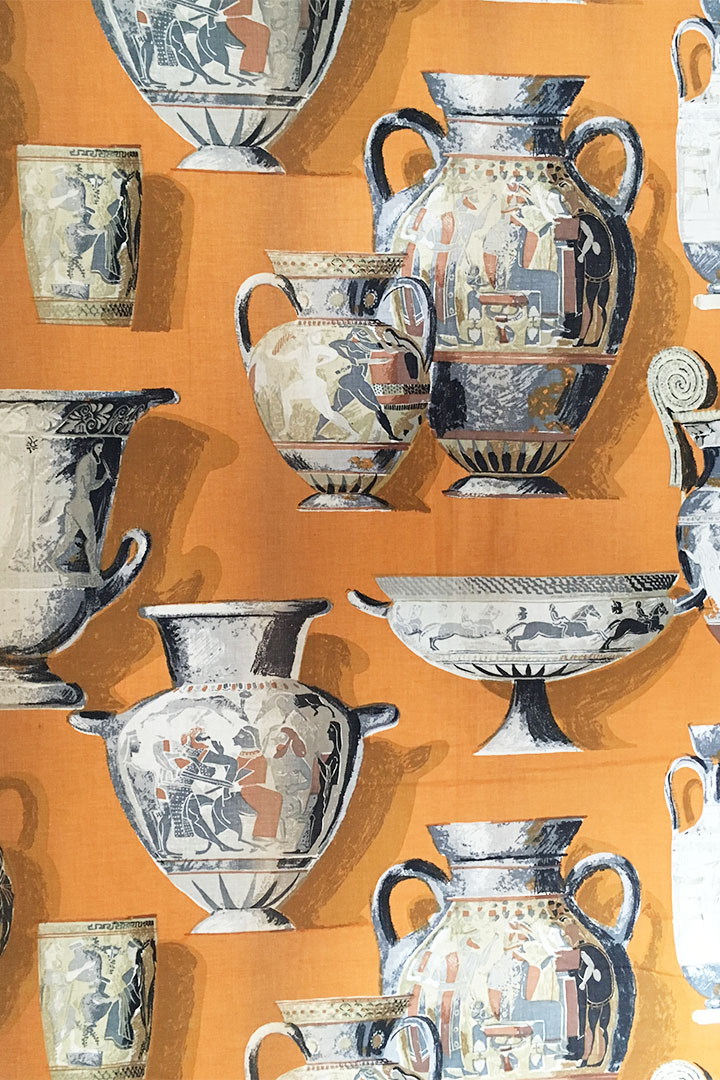 Etruscan Vases - orange
1950s
Stunning Designs. A pair. Would look great as hangings. I would consider selling these seperately.
Cataloguing
The orange cotton ground printed with large Etruscan vases in a variety of sizes and designs, in shades of brown, natural, burnt orange, soft green, grey and black
2 lengths - 7ft 4 in x 4ft ; 2.25 x 1.22 m wide selvedge to selvedge.
Condition
Very good.
Comments
https://www.geffrye-museum.org.uk/collections/explore-our-collections/item-detail/?id=O14796&index=25
Price: on request
Ref N°: 8101