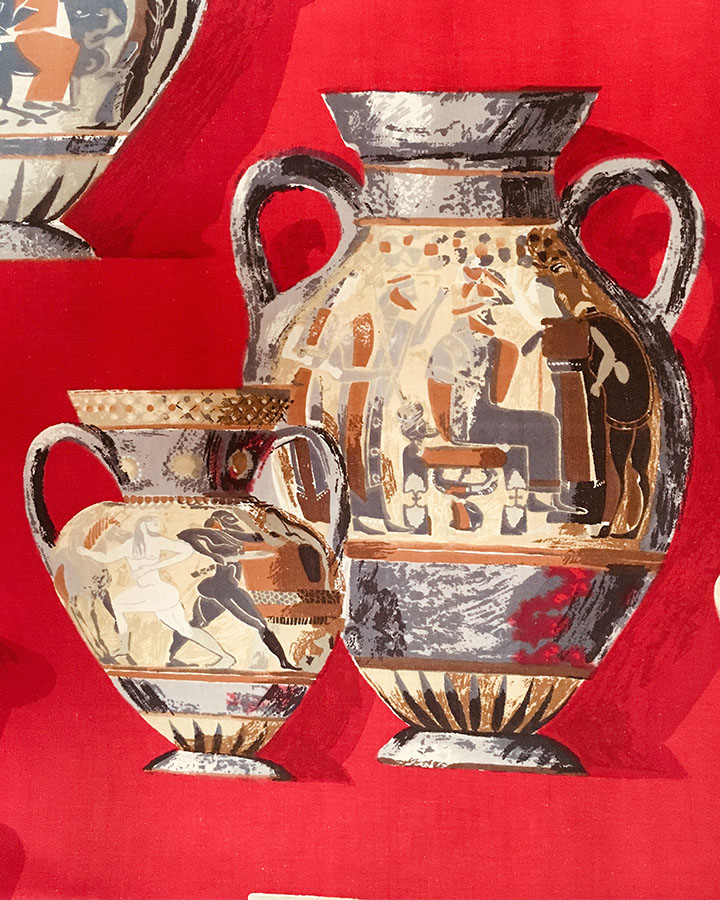 Etruscan Vases - red
Late 1950s
Stunning. If you know who designed this fabric please let me know. I would consider selling these seperately.
Cataloguing
A pair of bright red cotton ground printed with large Etruscan pots and containers, each with scenes of people, in grey, grey green, dull ochre and tan and a little black.
Repeat 29 in; 74 cm.
2 - 8ft 4 in x 49 in; 2.54 x 1.25 m wide
Condition
Very very good. The very edges have fold marks from when they were turned under for curtains.
Comments
https://www.geffrye-museum.org.uk/collections/explore-our-collections/item-detail/?id=O14796&index=25
Price: on request