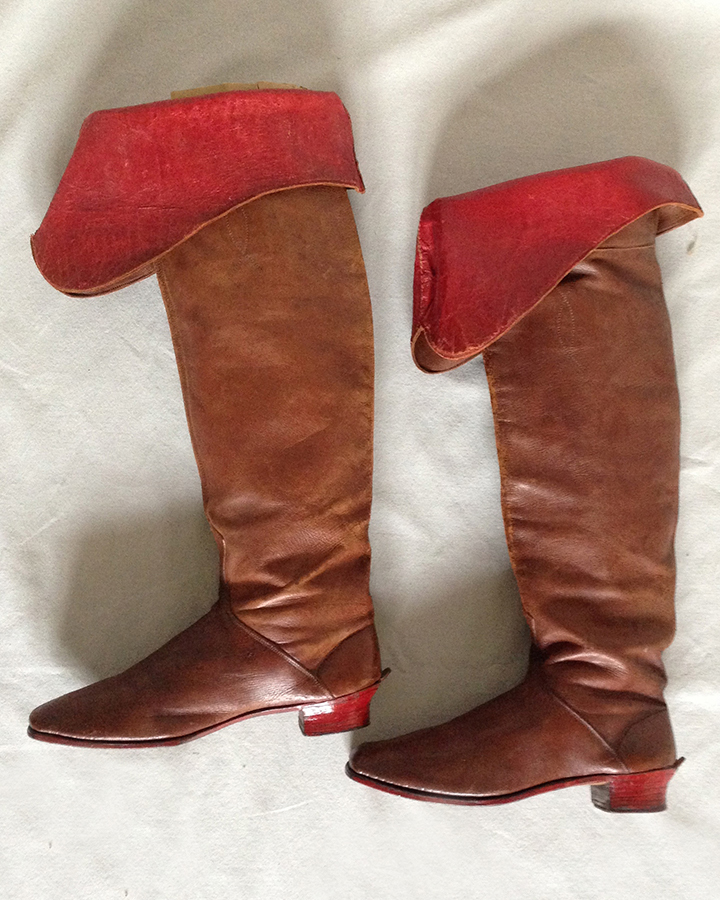 Leather Boots
17th style


The boots were worn by a member of the Minerva student corps at Leiden University in 1905. Masquerades and processions of historical events paraded through the streets of the city each year. The students spent vast amounts on their costumes and would be the highlight of a week of student celebrations.


It is likely that the boots were made by the Amsterdam footwear warehouse of Berhard Elias.



The Rijks Museum hold a similar pair of Masquerade boots worn by a member of the Six family at Delft University in 1913




Cataloguing
The mid brown leather with crossed arcs under the wide Moroccan red leather cuff, which is curved at the front, square toes and stacked heels, detail stitching to the lower front.
sole: 10 1/2 in; 27 cm
Condition
Very good condition. The sole and heel have been painted red to imitate Moroccan red leather. Slight rubbing here and there. Ask for photos.
Price: on request
Ref N°: 772