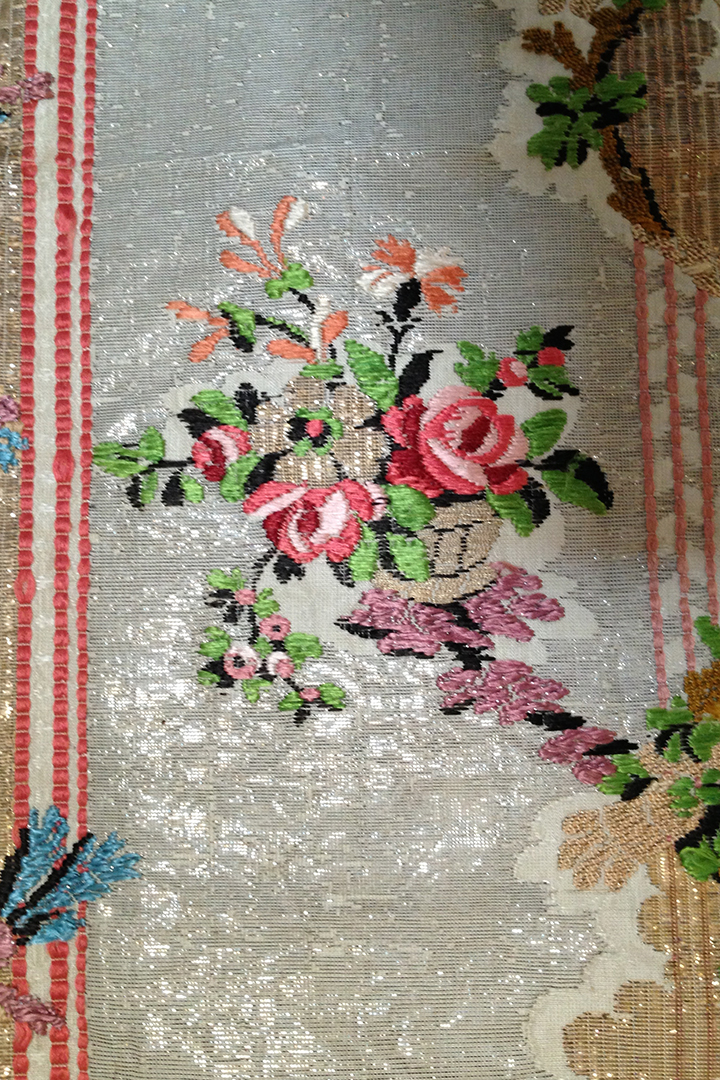 Silver/Gold Brocade
1760s
How this delicious French fabric must have dazzled when made up as a dress. This wonderful quality dress length must have been extremely expensive when new. The gold and silver thread do not show on the reverse. The linear design is typical of this Louis XVI period, It would look stunning as cushions or mounted and hung on the wall.
This piece has been on loan to the Gainsborough' House in Sudbury, Suffolk for their Silk: Spitalfields to Sudbury exhibition. The curator wanted a piece to show the contrast between Spitalfield woven brocades and French examples.
Cataloguing
A central stripe of gold strips brocaded with blue and mauve flowers and edged with coral silks, flanked by meandering boughs complete with moss, bouquets of roses and other flowers, alternating with wreaths of small flowers, wavy ribbons, all on a silver frisé ground. 27 1/2 in x 19 in; 70 x 48 cm wide
Condition
Clearly the piece has been cut in the width, but there are parts of both selvedges to top left and lower right.
Price: £380 | $510 | €430
Ref N°: 8144