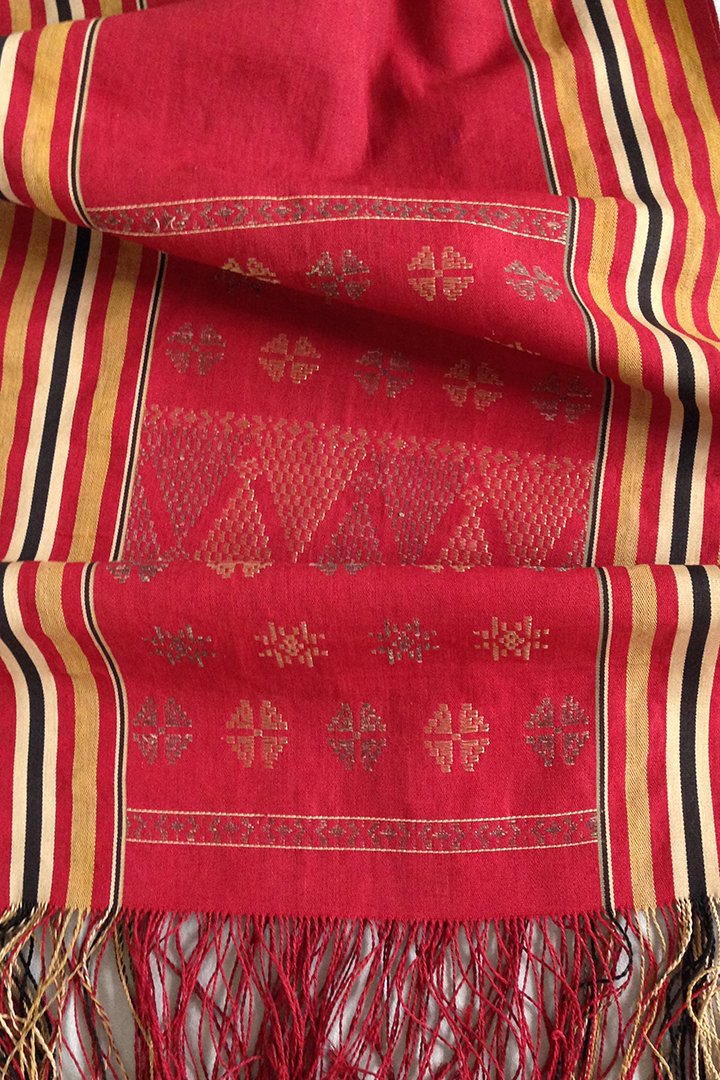 Indonesian? Sash
19th c
A really attractive sash. If anyone can tell me where this was made I would be most grateful to hear. I feel it must have been woven somewhere in S E Asia. The gold and silver wrapped silk are embroidered onto the woven bast fibre ground, possibly hemp. Whatever it is it is the most beautiful piece.
Cataloguing
The red ground with deep woven borders 20 in; 50 cm of gold and silver wrapped silk facing triangles between stylised flowerheads, the wide borders with yellow stripes flanking black and cream stripes, deep twisted fringe, 6 in; 20 cm.
Length 7ft 8 in; 2.35 m
Width 18 in; 46 cm
Condition
There are three small stains to the centre. The largest is 1 x 1/2 in.
Price: on request
Ref N°: MC