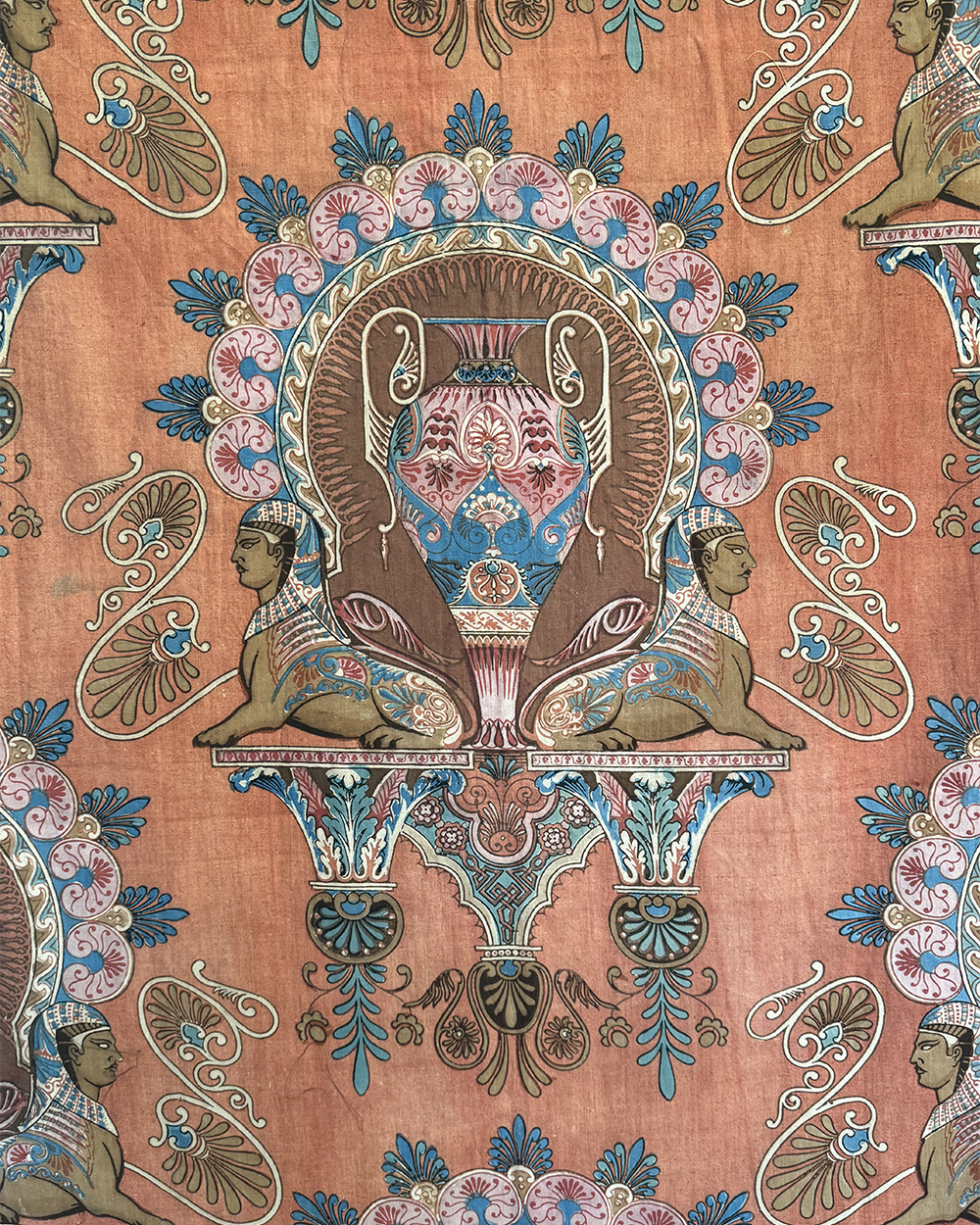 Egyptianesque Hand Block Print
1870s
With the opening of the Suez Canal in 1869, Egypt became a source of interest for design. In Britain Christopher Dresser, Bruce Talbert and Owen Jones were all heavily influenced by an Egyptian revival.
I have four drops of this striking fabric which was bought in France. I am prepared to sell them as two pairs.
Cataloguing
The terracotta ground hand block printed with a large repeat design with a centrally placed vase flanked by two lions with female faces sitting on elaborate stands, all in shades of rust, pink, blue, cream and brow
Length 8ft 10 in; 2,7 m
Width 32 in; 81 cm.
Condition
Very good. The background is slightly patchy due to the dye rather than fading. Ask for photos if you cannot see.
Comments
I am prepared to sell a pair of drops together.
Price: on request
Ref N°: 8143