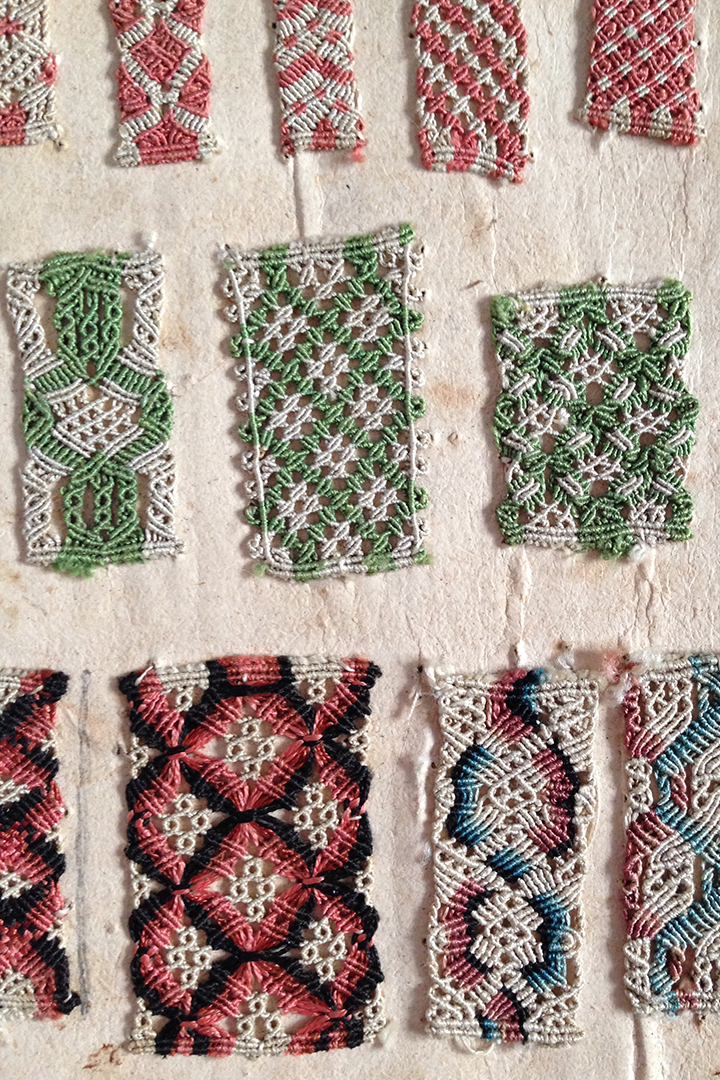 Passementarie Folder
18th c
Probably French. 72 small beautiful gimp samples in total. The folder contains fifty three and the rest are stitched to pages of a smaller book. The cover of the folder is a hand block print having used oil inks. On the inside cover the No 82 and S K d inked
Cataloguing
The cover of the folder with black, pink and plum small repeat stylised flowerhead motif, opening to reveal a selection of narrow woven samples in coral and cream, mid green and cream, coral, black and cream, coral, blue and cream....
The folder closed 9 3/4 x 7 1/2 in ; 25 x 19 cm
Condition
The little samples are bright and have not lost their colour. The small book has some marks on the paper and the covers are missing, but the samples in very good condition. The large folder has one sample missing. The cover to the folder is creased but really in very good condition.
Price: on request
Ref N°: 798