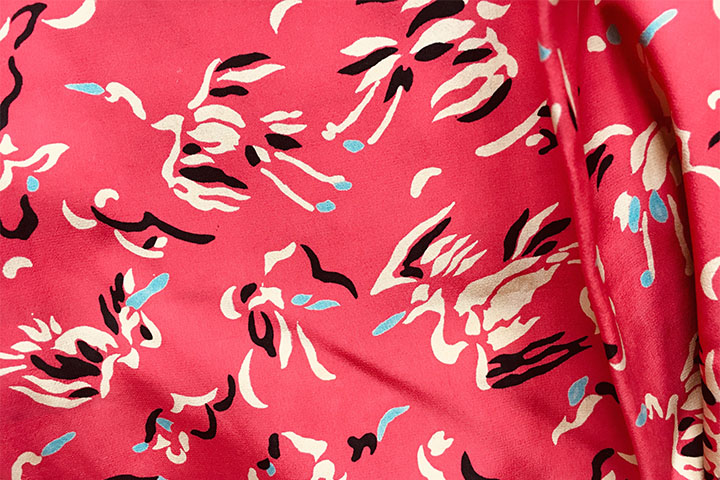 SOLD
Cryséde Scarf
1920s
Scarves designed by Alec Walker retailed at eight shillings and six pence to fifteen shillings and eight pence.*
Cataloguing
Hand block printed on a silk crepe with fying cranes their bodices of clotted cream shade, black wings and pale blue beaks,
9 3/4 x 35 in ; 25 x 29 cm the actual fabric. Extended later with slightly different red silk, both in shade and texture. This could be unpicked.
Condition
Excellent.
Comments
Harold Harvey's painting Titbits from 1929 shows Gertrude Harvey on the right wearing a similar narrow long scarf, so fashionable at this period. Another of Harvey's paintings shows Zena Symmons with a Crysede Scarf.Cryséde. Berriman, Hazel
See my article on Cryséde.