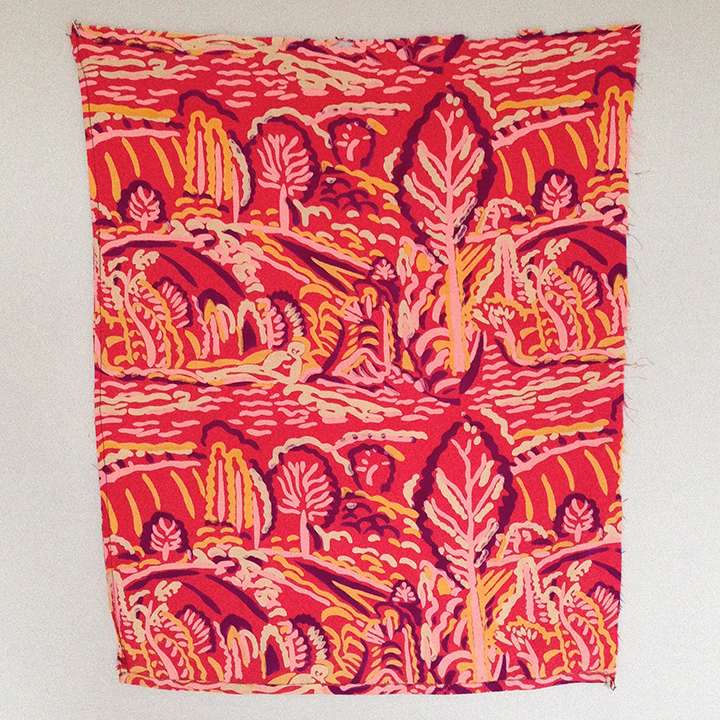 Crysede fragment
1925-33
Sacred Pool was designed by Alec Walker in 1925-33. Fabulous! Would look great framed or could be used as a document. The photo showing the full piece is correct colouring.
Cataloguing
Sacred Pool hand block printed on silk crepe in vibrant scarlet, pink, ochre, mauve and eau de nil with a person lying beside a pool surrounded by trees.
Repeat 11 in; 28 cm.
21 x 16 1/2 in ; 54 x42 cm drop
Condition
Excellent
Comments
Crysede. Hazel Berriman plate Nineteen.
See my article on Cryséde.
Price: £475 | $630 | €540