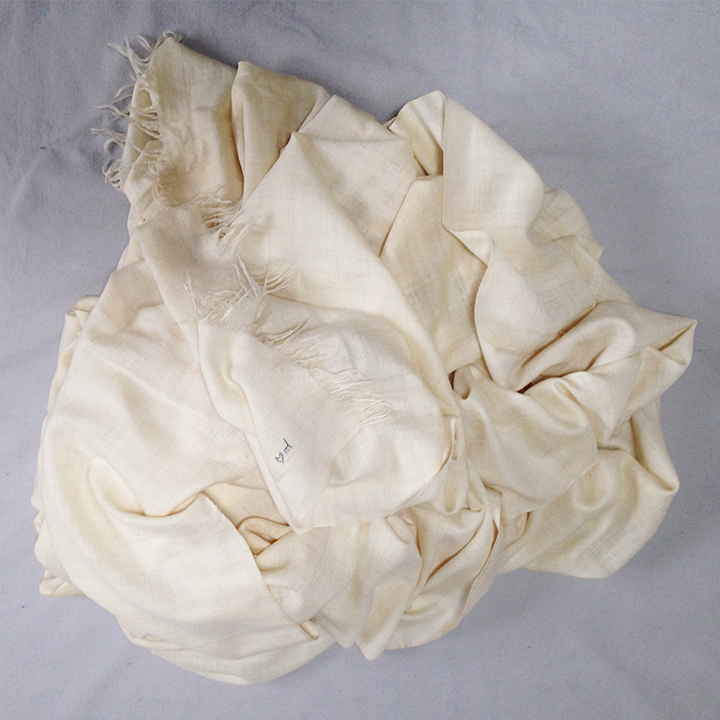 Pashmina Shawl
19th c
A lovely to wear shawl. Very soft and beautiful quality. Not the very finest pashmina, but I would say the next quality.
Cataloguing
Cream pashmina with a herringbone weave, fringed to two ends.
11ft 6 in x 5ft 5 in; 3.5 x 1.65 m
Condition
One old darn . One hole 1 cm x 1 cm, although not a complete hole. One double hole 2 x 1 cm. One small large pinhead hole. Slightly dark marks which I feel could be removed. 6 x 3 cm; 4 x 1 cm; 3 x 1 cm; Ask for photos.
Price: £450 | $600 | €510
Ref N°: 8126