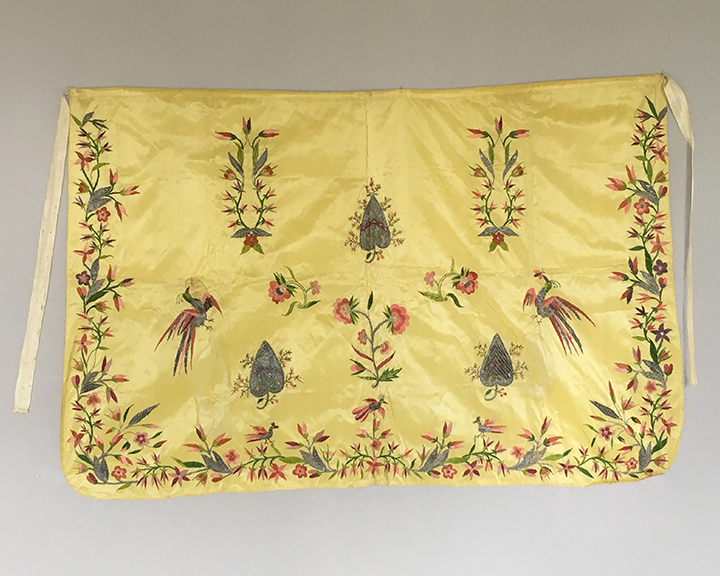 Indian Inspired Apron
c 1770
The birds are naive and delightful and one can clearly see the Indian inspiration for this piece.
Cataloguing
The bright Imperial yellow silk tafetta ground with three silver Persian style leaves, surrounded by exotic naive birds and flower sprays in two sizes, the pocket slits referred to with Indian/Persian style design of leaves and flowers, the border with a flamboyant continuous design of birds alighting on flowers and foliage, all embridered in shades of coral and acid green silks and with silver couching. the waistband with original fine cream silk ribbons.
Length 2 ft; 60 cm
Width 3ft; 93 cm
Condition
Very good apart from two patches of slight fading to the yellow ground, just below the large birds. The photo makes the fading appear worse than it is.
Comments
I could not find a similar apron with Orientalist motifs in my library. Do let me know if you have a book with a reference.
For similar shape but with the pockets cut, see What Clothes Reveal by Linda Baumgarten p 186.
Price: on request
Ref N°: 8171