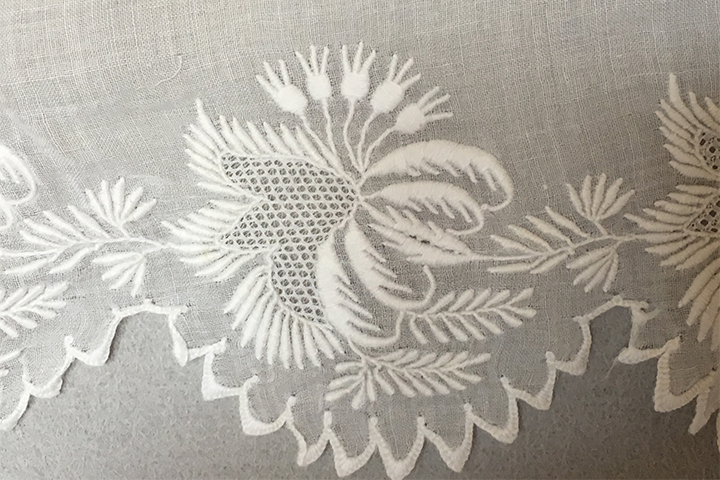 SOLD
Embroidered Collar
1830s
The sort of collar which would have been worn with the huge gigot sleeved dress featured in this section.
Cataloguing
The scallloped border with large cotton embroidered flowerheads with drawnwork centres.
Condition
One pinprick hole and one slightly larger area where the weft threads have moved aside. No stains .