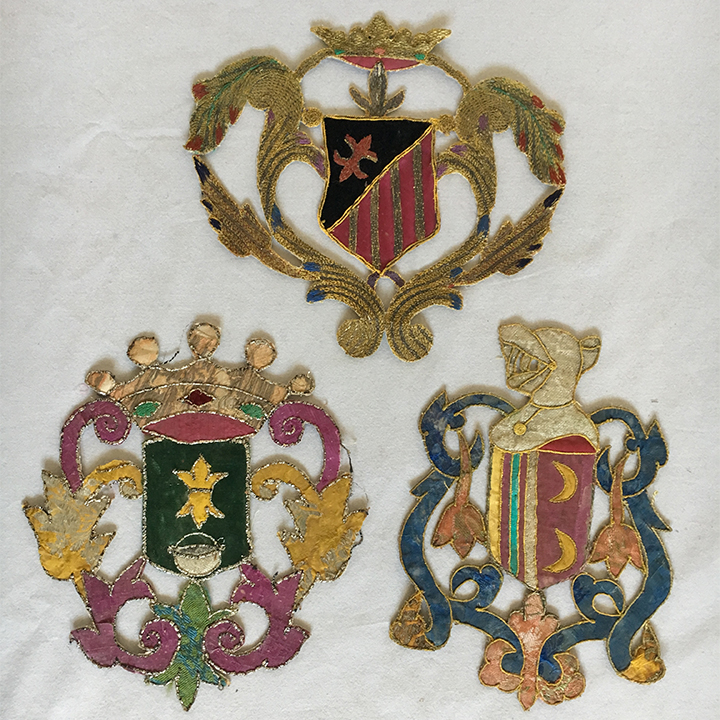 Armorial Motifs
19th c
These are Spanish and would look good on velvet cushion or for a designer. They are very quirky. I can sell them seperately.
Cataloguing
Each is made from old velvet, brocade, damask, gold and silver brocade, all stiffened on canvas.
11 1/2 in; 29 cm drop
81/4 in; 21 m wide
Condition
All have very good unfaded colours.
The top motif has a very small amount of the silver missing from under the crown. There is a mark on the crimson silk central shield.
The lower left has silver missing from the crown.
The lower right hand - slight marks to the central mauve velvet, which has had something spilt onto it.
Comments
The lower left has now sold. Two others are £120 each for the lower right.
Price: on request