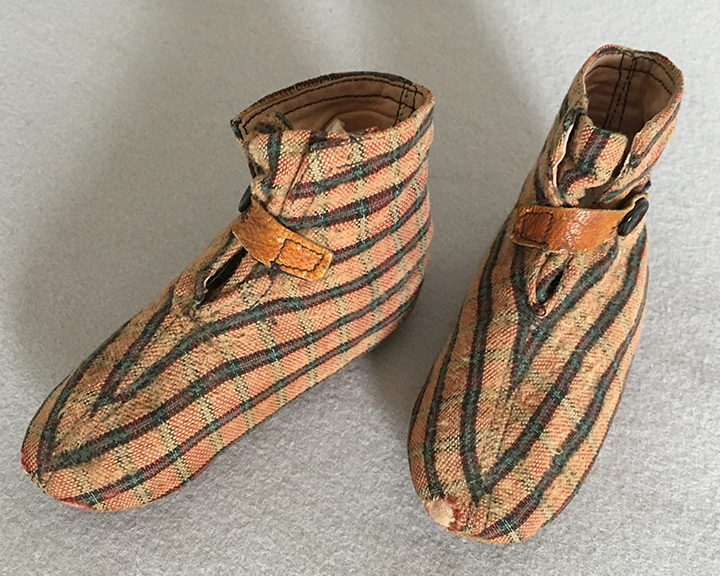 SOLD
Child's Bootees
Late 19th c
I could'nt resist these sweet home made boy's? slippers which are machine stitched. They have leather soles but were probably worn in doors.
Cataloguing
The pair made from a soft cotton check in subdued shades of red, green and yellow, high ankles, tongue, a leather strap with a button fastening, plain pink cotton lining, leather soles, 4 1/2 in; 12 cm.
Condition
The right foot: hole to toe to reveal lining. Further small hole to very back where the cloth has rubbed on the ground. The left foot: Two small wear patches to toe. One side the face fabric has4.5 cm just above the leather and to the back. Both soles show signs of a little wear. The leather was not new when these were made. Ask for photos if you cannot see the damage.