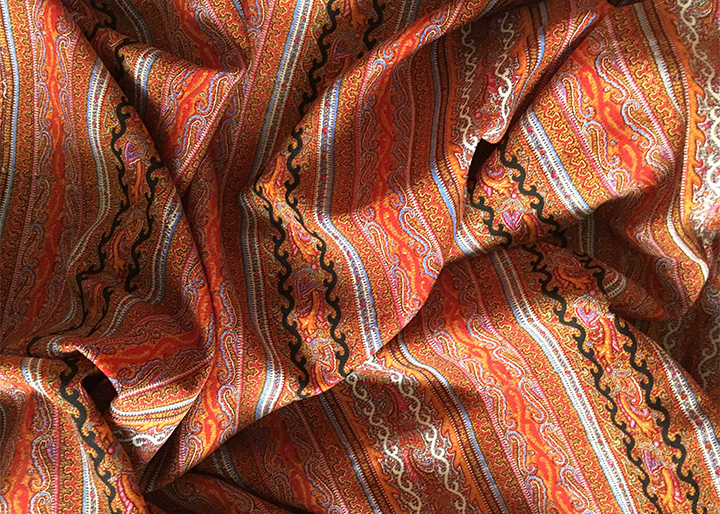 Mulhouse Printed Shawl
1860s
This light finely printed rectangular wool shawl must have been a joy to wear and would have draped beautifully.
Cataloguing
Hand block printed with narrow lines containing a variety of continuous designs, using red, orange, white, black, magenta, pink, mid green and pale blue, plain epaulette border and short fringe.
Length 10ft 10 in; 3.3 m
Width 5ft 7 in; 1.7 m
Condition
Very very good.
Comments
Reve De Cachemire, Cachemires De Reve. Musée de L'Impresion sur Étoffes Mulhouse.
p 62
Price: £325 | $430 | €370
Ref N°: 8181