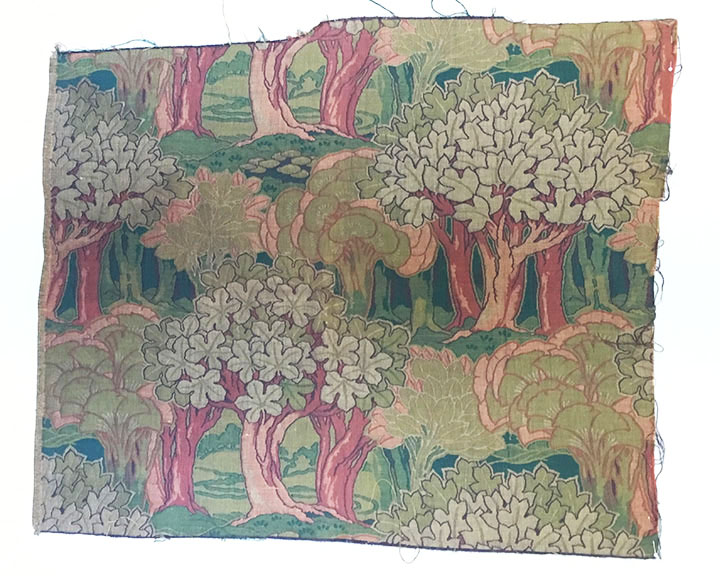 Alexander Morton
1890s
This piece is very good quality and almost certainly woven by Alexander Morton & Co. I had thought it was designed by CFA Voysey, but now having second thoughts. Any ideas?
Cataloguing
With a forest of trees, including a horse chestnut, in shades of green with rich brown trunks and branches, woven in wool and cotton
27 x 33 in; 69 x 83 wide. One selvedge.
Condition
Very good.
Comments
* Textiles of the Arts & Crafts Movement by Linda Parry p 150
Price: on request