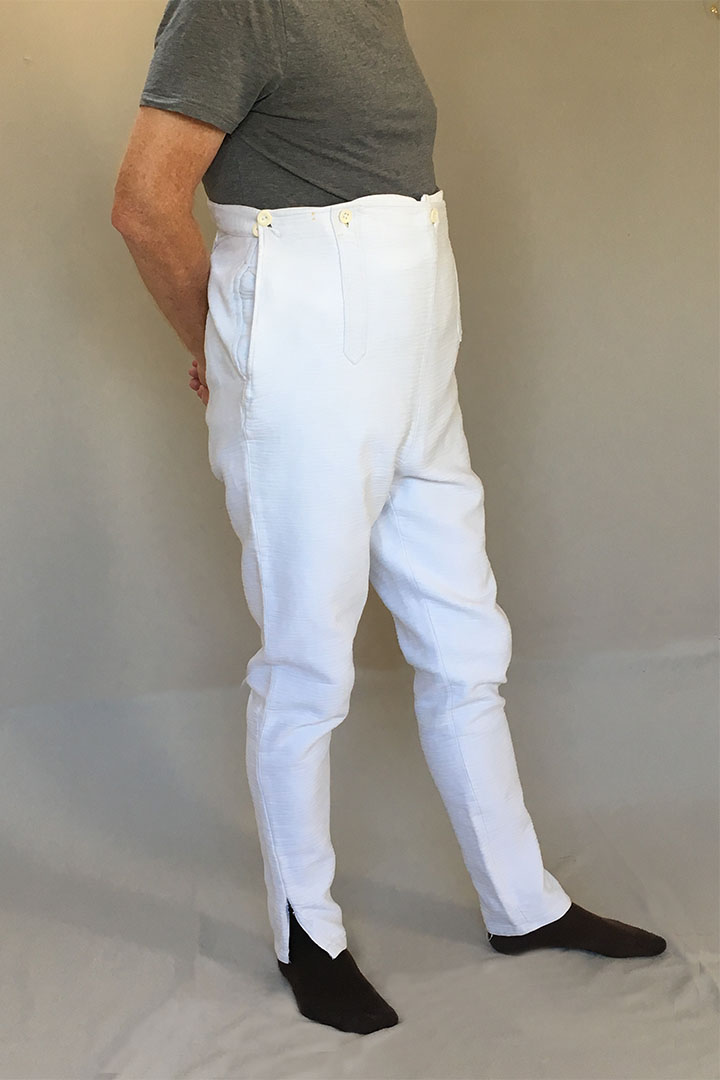 Men's Stretchy Trousers
Late 19th c
The design of the weave of the trousers is unusual. Made from a thick slight stretchy fabric. Likely they were worn as alternative to doeskin riding breeches. Machine stitched. As the buckle is French might we assume the trousers were manufactured in France as well?
Cataloguing
The cotton with slight horizontal lines across the fabric, the waistband with five buttons (two oriignal), the whole fall front with four button holes across the top, side slit pockets, the back with centre split and buckle A M & Cie fastening, the cuffs with side slits,
47 in; 1.2 m front top to hem
38 in; 97 cm waist.
Condition
Very good. There are two small rust stains to the front left hand side opening flap. there are a variety of bone buttons and one plastic. The ankle side slits have split a little further. Button missing from the back opening. A small pin prick rust mark under the back fastening.
Comments
* A History fo Men's Fashion by Farid Chenoune p 23
Price: £295 | $400 | €330
Ref N°: 794